PS5's backwards compatibility with PS4 praised as 'phenomenal' by reviewers
Digital Foundry says it's been "blown away" by the performance benefits of the games it's tested
PlayStation 5 has been praised for its backwards compatibility support, which one outlet has said can lead to "absolutely phenomenal" results.
Until now, Sony has not fully detailed PlayStation 5's compatibility with PS4 games, beyond stating that the majority of games would work and that some would benefit from the console's increased performance.
However, in a new analysis VGC's network partners at Digital Foundry state they were "blown away" by the performance benefits the PS4 games they tested enjoyed on PlayStation 5.
"We had this big unknown as to whether the [PS4] library would translate across to PlayStation 5 if it did, whether we would be seeing enhancements. The great news is, pretty much everything is there," said DF's Rich Leadbetter.
"Every game that we've tested, bar perhaps one, runs with the full power of the PlayStation 5; the full CPU clocks, the full GPU power and just like Xbox Series X, the effects can be absolutely phenomenal and transformative, to the point where we're just blown away."
The publication's praise is specifically aimed at games designed for PS4 which haven't been given special PS5 optimisation patches, like Ghost of Tsushima and Days Gone.
It reports that games such as Knack, Rise of the Tomb Raider, Final Fantasy XV, Crysis: Remastered, Hitman and Dark Souls 3 all run at a solid 60fps on PS5.
However, many of these un-optimised games need to be put in resolution-limiting 'performance' modes from their original versions in order to unlock framerates, and thus run at sub-4K.
For games targeting PS4 Pro, Digital Foundry reported even better results and claimed that some games, such as Sekiro, run more with a more stable framerate than on Xbox Series X.
"Thanks to the GPU multiplier than you're getting going from PS4 Pro to PS5, you're getting higher framerates," Leadbetter said. "We could find the limits of GPU performance on Xbox Series X under back-compat pretty easily, but I'm not sure that we found it on PS5 running PS4 Pro games.
"Certainly, in the tests that we've got there, unlocked framerate games just run at 60fps. It's a remarkable turn of events."
Related Products
Other Products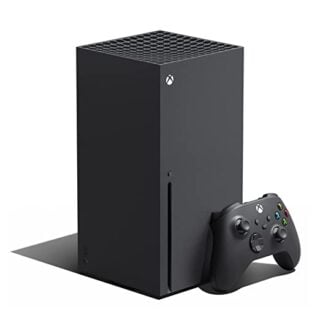 Xbox Series X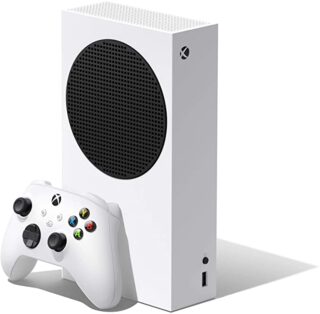 Xbox Series S
Some external links on this page are affiliate links, if you click on our affiliate links and make a purchase we might receive a commission.