PS5 size: 3D render offers first potential side-on view
Fan creation compares console to Xbox Series X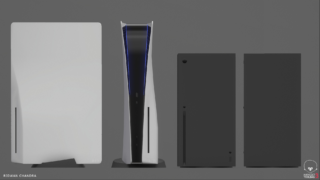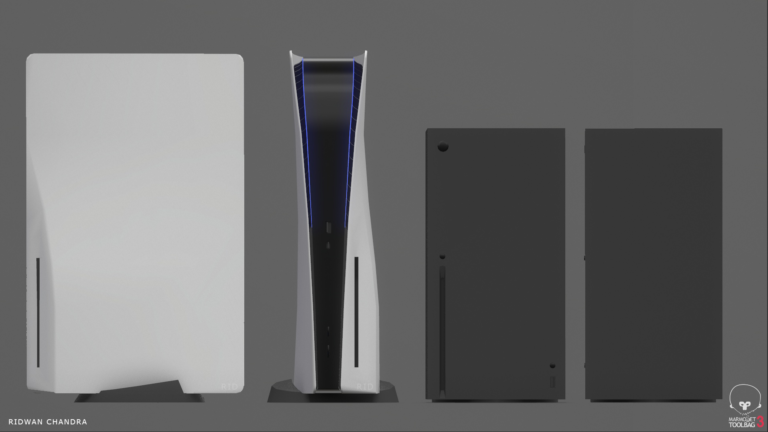 An unofficial PlayStation 5 render has offered the first indication of what the console could look like from a side-on view, and compared it to Xbox Series X.
The render, which was created by Resetera user Arex, is based on official imagery released by Sony Interactive Entertainment. However, it should be noted that some speculation has gone into its creation, since SIE is yet to show a side-on or back view of the console.
An additional image created by Arex shows how the PlayStation 5 hardware size could compare to Microsoft's Xbox Series X: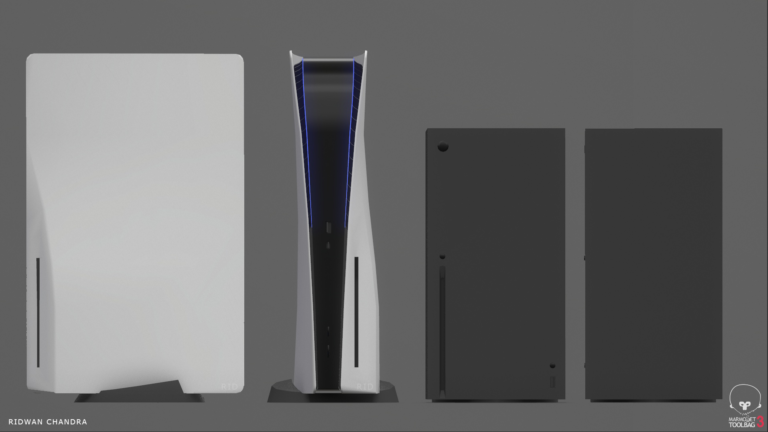 According to earlier fan-created PS5 size comparisons, created based on the PS5's Blu-ray drive and USB ports, PS5 will be significantly taller than both Xbox Series X and PS4 Pro.
The console's size and shape is likely influenced by Sony's intention to improve PS5 cooling and fan noise.
According to Sony's EVP European business head Simon Rutter, PlayStation has invested a "great deal of effort" in making the PS5's cooling system less noisy.
And according to a Bloomberg report from earlier this year, Sony has implemented an "unusually expensive" cooling system in PlayStation 5, something which the platform holder has itself previously hinted at.
Speaking in a PS5 hardware video earlier this year, system architect Mark Cerny revealed PS5 would feature a "high-performance cooling solution."
However, Cerny would not reveal exact details of PS5's cooling solution, only stating that he felt users would be happy with "what the engineering team came up with."
A dev kit patent recently suggested the next-gen console would utilise "a plurality of cooling fans" to supply airflow to a heat sink and keep the console cool.
In a reveal stream watched live by more than seven million people last week, PlayStation boss Jim Ryan called the PS5 hardware "our most striking console design yet."
The hardware features a two-toned design of black and white, similar to the DualSense controller which was unveiled earlier this year.
PlayStation also announced a Digital Edition PlayStation 5 console will also be available at launch, which sacrifices the Ultra HD Blu-ray disc drive, likely for a lower price point. According to Sony, the experience on both versions of PS5 will otherwise be the same.