PS5 sales could be nearly double Xbox Series X/S, research firm estimates
Ampere Analysis estimates Xbox Series X/S sales hit 10.3 million by the end of 2021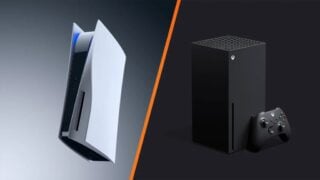 PlayStation 5 sales to consumers were around 1.7 times greater than Xbox Series X/S sales as of the end of 2021, according to data from analytics firm Ampere Analysis.
Earlier this month, Sony said it had shipped 17.3 million PS5 consoles to retailers by the end of December. And Ampere research director Piers Harding-Rolls thinks almost all of those units made their way into consumers' hands last year.
"Sony ended 2021 with PS5 cumulative sell-through reaching 17.1 million units, around 1.7 times the performance of Xbox Series sales," the analyst said in a research note this week.
"At this early stage the global sales momentum is with Sony, but it will be frustrated that its potential has been undermined by product availability."
Xbox Series X/S systems continue to sell faster than any previous generation of Microsoft consoles, according to the company's gaming boss Phil Spencer.
However, unlike its competitors, Microsoft doesn't publicly disclose Xbox hardware shipment figures with its quarterly financial results.
Previously, Niko Partners senior analyst Daniel Ahmad estimated that Xbox Series X/S shipments topped 12 million by the end of 2021, but Harding-Rolls believes the platform's actual sold-to-consumers installed base was significantly lower than that.
"Microsoft ended 2021 with its Xbox Series family of devices reaching cumulative sell-through of 10.3 million units," he estimated. "This is on a par with the previous generation Xbox One cycle."
Harding-Rolls said substantial Xbox Series X shortages last year were partially offset by greater availability of the Series S console.
"The cheaper, less powerful Xbox Series S has experienced much better availability and alongside Xbox Game Pass, has driven unprecedented adoption of this digital-only device. Ampere estimates that cumulative sell-through for Series S was ahead of Series X at the end of 2021."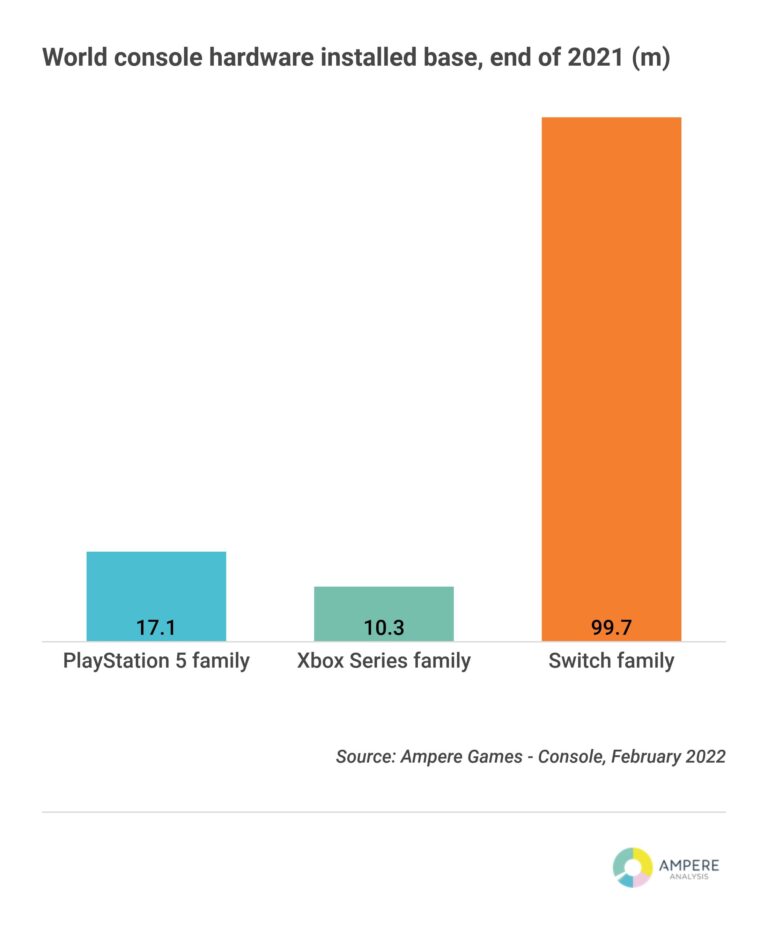 Harding-Rolls recently said he expects PS5 to outsell Xbox Series X/S consoles two-to-one this year. He has forecast 18 million sales for Sony's console in 2022 and nine million sales for Microsoft's systems.
However, he expects Switch to be the year's leading console with 21 million sales.
Switch recently overtook Wii to become Nintendo's best-selling home console of all-time with shipments totalling 103.54 million units as of the end of last year.
Harding-Rolls has estimated that around 99.7 million units were sold to consumers as of the end of 2021.
Related Products
Other Products
Some external links on this page are affiliate links, if you click on our affiliate links and make a purchase we might receive a commission.