Sony attracts criticism for tech-heavy PS5 reveal
Dislikes mount on YouTube as pundits criticise decision to focus on tech first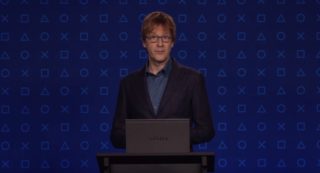 Sony Interactive Entertainment has attracted criticism for opting to kick off PlayStation 5's marketing campaign with Wednesday's highly technical hardware video.
The tech-heavy 'Road to PS5' video was originally intended for the now-postponed Game Developers Conference, and was clearly designed to appeal to the event's audience of skilled development professionals.
However, ahead of publication the only indication that the video was intended for the GDC audience was a Japanese language tweet.
The video's promotion – it was pushed on PlayStation's general Twitter account – combined with huge demand for new information on PS5 led to it being watched by over seven million people – viewers who almost certainly were not the intended audience.
It didn't help that hardware specifications of the PlayStation 5 are incredibly complex. While its on-paper specs initially look worse than those of rival next-gen console Xbox Series X, a variable frequencies approach claims to offer "significant gains" beyond the black-and-white numbers.
There was plenty of new information revealed in the hour-long talk related to the PS5's ultra-fast SSD and 'revolutionary' 3D audio, but it was presented in a way that was likely confusing for a general audience.
At the time of publishing, almost a third of viewers – or 90,000 people – who have engaged with the PlayStation 5 tech reveal video on YouTube have logged a dislike on the video sharing platform.
In comparison, over 90% of users who engaged with Microsoft's Xbox Series X reveal video – which officially unveiled the console design – did so favourably.
When Sony released an image of the PlayStation 5 logo in January it broke Instagram like records for a video game post.
Digital Spy said Wednesday's PS5 presentation left viewers "baffled", while Polygon said it "disappointed fans hoping for a hardware reveal".
Journalist Jason Schreier criticised the platform holder for not starting its marketing with features that would appeal more to a general game-playing audience.
"Seems like a bad marketing move to release a technical spec sheet that looks significantly worse than your biggest competitor's, then put out an incomprehensible hour-long lecture video rather than showing actual game footage to demonstrate what makes your console unique," he wrote.
"I shouldn't have to be the one saying this, but the PS5's SSD is a *huge deal* and could actually change the way games are designed. Meanwhile, gamers will just look at the side-by-side specs and believe the Xbox is superior – Sony's marketing couldn't have handled this any worse."
The PS5's specs are slightly below Xbox Series X in terms of both CPU and GPU, however these on-paper numbers do not tell the full story, according to VGC network partner Digital Foundry.
Firstly, PS5 utilises variable frequencies referred to as 'boost'. An internal monitor analyses workloads on both the PS5's CPU and GPU and adjusts frequencies to match.
Theoretically this means that PlayStation 5 will be able to hit GPU frequencies far higher than expected, with more compute power able to be extracted.
PlayStation 5 will be backwards compatible with the majority of leading PS4 games when the console debuts later this year, lead system architect Cerny said on Wednesday.