PS5 is in stock at PlayStation Direct UK today
UPDATE: Today's PlayStation Direct PS5 sale event was reportedly cancelled due to technical issues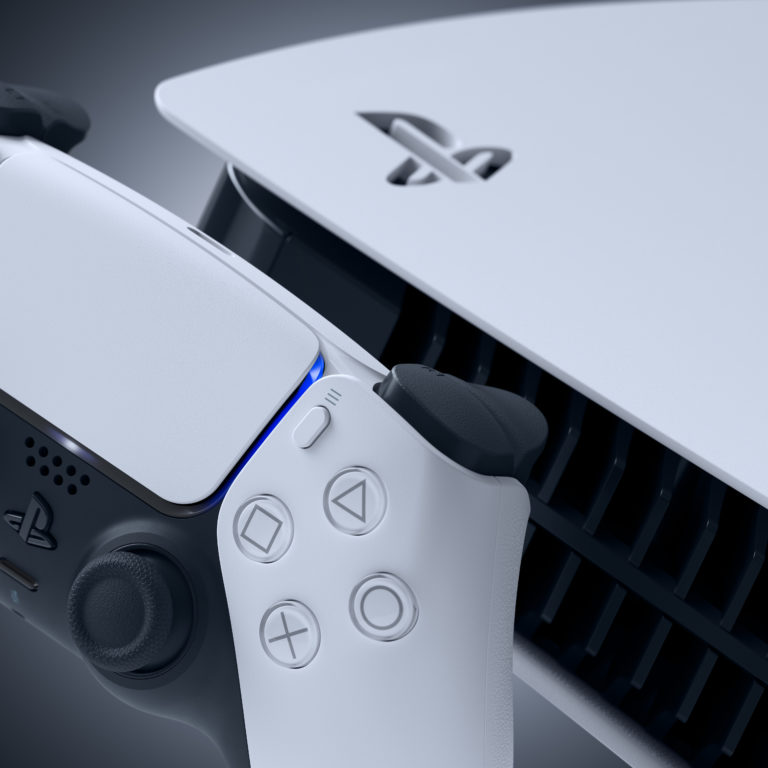 PS5 consoles are currently in stock at PlayStation Direct in the UK.
When we checked just ahead of publication, we were told there was a 3-minute wait to join the queue to buy one, which opens at 10.30am.
Upon entry to the site, users must login to the PlayStation Network in order to purchase a PS5 console.
UPDATE 10.35am: VGC got to the front of the queue shortly after 10.30am and was informed that PS5 consoles were already out of stock.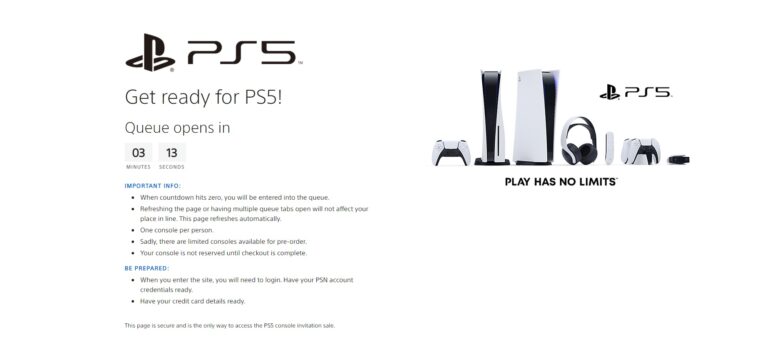 In order to stand a better chance of purchasing a PS5 from PlayStation Direct, users should visit the Sony Entertainment Network, sign in to their account and choose to turn on notifications.
Sony will then notify selected users when PS5 is coming back in stock and they'll be invited to join an early access queue, ahead of pre-orders being opened up to everyone else, stock permitting.
In an official FAQ, Sony says "selection will be based on past activity and interest shown in PlayStation." However, selection doesn't guarantee users will be able to purchase a PS5 console.
UPDATE 1.30pm: PlayStation Direct's PS5 sale event was reportedly cancelled due to technical issues.
Sony revealed the news in an email (via PS5 Stock UK) sent to users who had previously received an early access invite.
"Unfortunately, we had to cancel today's event due to technical issues," the message reads.
"You are a valued customer and will be invited to another exclusive event to give you an opportunity to purchase a PlayStation 5 console once the technical issues are resolved."
ORIGINAL STORY CONTNUES: Sony Interactive Entertainment's US arm launched PlayStation Direct to sell consoles, games and accessories direct to consumers in September 2019.
The company only launched PlayStation Direct in Europe in November 2021.
Smyths Toys stores across the UK were also taking PS5 pre-orders on Thursday morning, although they were quickly snapped up.
Customers interested in buying a PS5 next time Smyths has stock are advised to visit their local store and leave their contact details. The day before Smyths begins taking its next batch of pre-orders, those who have registered their interest should be contacted to let them know.
Some stores open early specifically to take PS5 pre-orders when stock is available. One Smyths employee said their store opened at 8am today and that the stock was gone in about 15 minutes.
ORIGINAL STORY CONTINUES: Sony has reportedly been flying PS5 stock into the UK as it attempts to better meet demand in the run-up to Christmas.
It recently chartered three Boeing 747 jets from Seoul, South Korea to London, each loaded with nearly 50 pallets of PS5 consoles, according to The Sun.
The PS5 stock carried by each 747 was reportedly enough to require 12 articulated lorries per jet to transport the cargo to UK distribution centres.
Console manufacturers have struggled with stock shortages for over 18 months now, after the pandemic shut down essential supply chains and saw demand for gaming devices increase significantly as countries implemented social distancing measures.
The boss of AMD, which makes the CPUs and GPUs inside PS5 and Xbox Series X/S, has said she expects chip supply issues to ease gradually in the second half of 2022.
Chip maker Toshiba also recently warned that supply issues for power regulating chips will stretch well into next year and perhaps even beyond.