PS5 is currently available to buy at Target
Limited number of PS5 consoles in stock on Thursday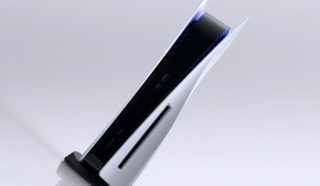 PlayStation 5 consoles are currently available to order online at Target.
The retailer made a limited number of PS5 consoles available to purchase on Thursday.
Stock permitting, you should be able to purchase PS5 consoles through the following links:
PS5 consoles were briefly in stock at PlayStation Direct in the UK earlier on Thursday.
Smyths Toys stores across the UK were also taking PS5 pre-orders on Thursday morning, although they were quickly snapped up too.
Sony released the latest PS5 system update on Wednesday. However, according to its patch notes, version 21.02-04.50.00 makes improvements to system performance and nothing else.
It's the third system update in a row that has "improves system performance" as its sole patch note.
The last major system update for the PS5 was version 21.02-04.00.00, which was released in September and enabled SSD storage expansion.
It added the ability to expand the console's storage with an off-the-shelf M.2 SSD, as well as introducing 3D audio support through TV speakers. Sony said it had also improved the game audio quality of some titles when 3D audio for headphones was enabled.
After the update was released, players also noticed that it had added the much-requested option to remove the notification icon after taking a screenshot.