PS5 is available to buy at Very UK
Digital and standard PS5 consoles are currently in stock at the retailer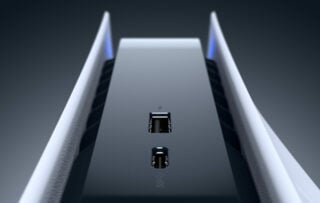 PlayStation 5 consoles are available to buy from retailer Very UK.
Very's PS5s are available to buy via the links below, although you'll be placed in a queue and there's no guarantee you'll be able to secure one as stock is limited.
At the time of publishing, Very is selling both Digital Edition and standard consoles:
Console manufacturers including Sony have struggled with stock shortages for over 18 months now, after the pandemic shut down essential supply chains and saw demand for gaming devices increase significantly.
The boss of AMD, which makes the CPUs and GPUs inside PS5 and Xbox Series X/S, has said she expects chip supply issues to ease gradually in the second half of 2022.
Chip maker Toshiba also recently warned that supply issues for power regulating chips will stretch well into next year and perhaps even beyond.
In late September, US retailer Best Buy sold limited quantities of PS5 and Xbox Series X consoles in stores for the first time this year, attracting large queues at numerous locations.