PS5 games reveal event will reportedly take place on June 3
With further events planned for the weeks and months ahead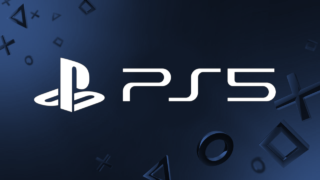 Sony could hold a digital event to showcase PlayStation 5 games as early as next week, it's claimed.
According to a Bloomberg report citing people with knowledge of Sony's plans, the reveal event is planned to take place on Wednesday, June 3. However, it's cautioned that the date may yet change.
Other events are planned for the weeks and months ahead and not every essential detail on PlayStation 5 will be revealed during the first presentation, it's claimed.
When contacted by Bloomberg, a Sony spokesperson declined to comment.
Sony has had to regularly readjust its plans for the year due to disruption caused by the coronavirus, including shifting the release dates of major PS4 exclusives. However, the platform holder recently reiterated its intention to launch PS5 at the end of the year.
The cancellation of this year's E3 show has caused games publishers to spread their marketing plans more broadly across the 2020 calendar.
This month Sony said it would reveal a "compelling" line-up of PlayStation 5 games in the near future.
Company president and CEO Kenichiro Yoshida announced the plan during Sony's corporate strategy meeting, where he claimed increased speed, enhanced sensory perceptions generated by PS5's DualSense controller, and sound delivered in 3D audio would combine to create revolutionary next-gen game experiences.
"Games for the PS5 that deliver this new game experience are being made by both first and third-party developers and we plan to introduce a compelling line-up of titles soon," he said.
Sony also said it was too soon to judge its PS5 marketing campaign, in response to criticism about its promotional activities lagging behind Microsoft's Xbox Series X product reveals.