Confirmed: PS5 games reveal set for June 11
Sony confirms new date for next-gen showcase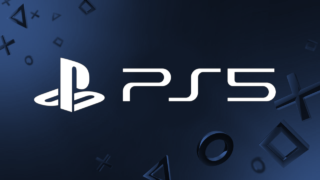 This article was updated at 7:40pm BST.
Sony's delayed PlayStation 5 software showcase will take place on Thursday, June 11, Sony Interactive Entertainment has confirmed.
PlayStation's delayed PS5 event was originally scheduled to be held on June 4, but was pushed back in light of ongoing Black Lives Matter protests.
The event is due to last for more than one hour, according to Sony Interactive Entertainment boss Jim Ryan.
"There are few things as exciting as the launch of a new console," he said in May. "While this road to launch has been a bit… different, we are as thrilled as ever to bring you with us on this journey to redefine the future of videogames.
"I'm excited to share that we will soon give you a first look at the games you'll be playing after PlayStation 5 launches this holiday.
"The games coming to PS5 represent the best in the industry from innovative studios that span the globe. Studios, both larger and smaller, those newer and those more established, all have been hard at work developing games that will showcase the potential of the hardware."
Update: Sony has recommended those planning to view this week's PS5 games reveal event do so using headphones as "there's some cool audio work in the show."
Original story continues: Prior to its delay, Sony had been advertising the PS5 event on US television, suggesting that it planned to offer a significant reveal of its next-gen console plans.
In May, Sony CEO Kenichiro Yoshida said the company would unveil a "compelling" line-up of PS5 games in the near future.
The company also said last month that it was too soon to judge its PS5 marketing campaign, in response to criticism about its promotional activities lagging behind Microsoft's Xbox Series X product reveals.