PS5 exclusive Returnal showcases its 'bold, haunting' story in new trailer
Players explore "a mysterious house" in first-person sequences
PlayStation has published a new trailer for roguelike shooter Returnal, showcasing the PS5 game's narrative.
According to developer Housemarque's narrative director Greg Louden – who was previously a narrative designer for Remedy's Control and Quantum Break – Returnal has "a bold story to tell".
He wrote on the PlayStation Blog: "Our goal with Returnal is to tell a mysterious, layered, and haunting story that – like our explosive action gameplay and roguelike twists – is something you discover, replay, and rethink on every play.
"Our narrative direction and storytelling philosophy with Returnal is that the story should not compromise the gameplay. Instead it should rationalise, deepen, and blend with it."
Returnal follows Selene, a Greek-American ASTRA deep space scout who is described as "a complex and layered character that is driven to a fault, intelligent, and resourceful."
"For the first time in her career she goes against orders to travel to the alien planet Atropos to follow the 'White Shadow' broadcast signal," Louden explains. "Upon arrival she crash lands in an alien forest. Here she discovers the ruins of an alien civilisation filled with statues, gates, xeno-tech, and alien corpses. But she's not alone."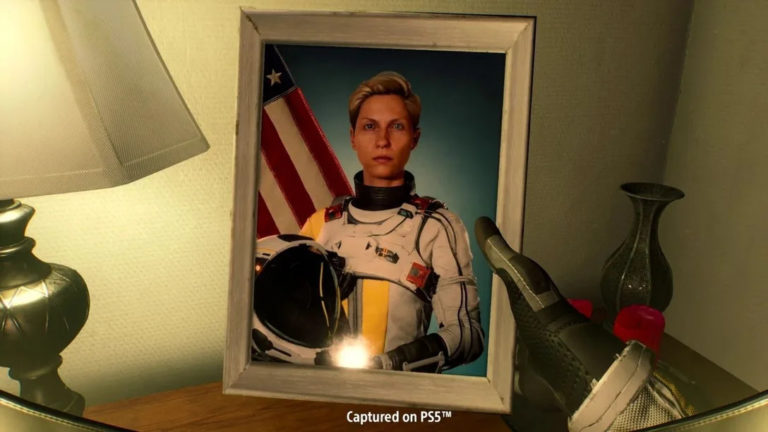 During her first scout, Selene scans xeno-tech and eventually dies only to reawaken again in her ship's cockpit moments before the crash. On leaving the crash site, she discovers the world has changed its layouts, making her journey to the 'White Shadow' signal different on every cycle.
"As shown in our trailer, Selene also discovers her own scout corpses across Atropos," the narrative director says. "These corpses can feature projections of other players' deaths (via our online systems), or Scout Audio Logs that are left behind by other versions of Selene, that she cannot remember recording."
In addition, during your journey through Atropos players will discover the story of the alien civilization through a set of holographic statues, which are called Xeno-archives, and the disturbed writings found on Xenoglyphs, which tell the same story from another point of view.
Finally, as seen in the trailer, Selene also discovers a mysterious house that players can choose to enter and explore in "atmospheric first-person story sequences".
In January, Sony delayed the Returnal release date by a little over a month to April 30, 2021 "in order to give the team extra time to continue to polish the game to the level of quality players expect from Housemarque".