PS5 beta system update adds Dolby Atmos and accessibility options
Players with Dolby Atmos devices will now be able to use 3D Audio
Sony is rolling out a beta firmware update for the PS5 which includes new accessibility and audio options, among other new features.
As detailed by a new article on the official PlayStation Blog, the new beta firmware will be rolled out to invited users in the US, Canada, Japan, UK, Germany and France before its features will eventually be made available to everyone.
The beta includes new accessibility features, including the ability to assign a second controller as an 'assist controller' to a single account, and the ability to turn on haptic feedback while navigating the PS5 system menu.
The beta also adds support for Dolby Atmos HDMI devices like soundbars, TVs or home theatre systems.
This will enable the console to pass the PS5's 3D Audio feature to Atmos devices by rendering the 3D Audio channels (including overhead ones) to Atmos speakers.
The full list of additions is as follows:
PlayStation 5 – July 31 Beta Firmware patch notes
New Accessibility Features
Use a Second Controller for Assistance. You can now assign a second controller to one account as an assist controller, and use two controllers to operate your PS5 console as if you were using a single controller.
This feature introduces a new way for you to enjoy games collaboratively with others or help a friend or child navigate a particularly challenging section of a game.
To use an assist controller, go to [Settings] > [Accessibility] > [Controllers] > [Use Second Controller for Assistance], and then turn on [Use Assist Controller].
You can use an assist controller when your main controller is a DualSense or DualSense Edge wireless controller, or a PS5-supported third-party controller.
System UI Haptic Feedback. You now have the option to turn on haptic feedback effects while navigating your PS5 with your DualSense controller, DualSense Edge controller, or PS VR2 Sense controller.
When enabled, system sound effects for certain events will also be reflected physically through haptics, such as moving focus, reaching the end limit of a scrollable section, checking a box, or when you receive a notification or boot up a game. This optional feature enhances immersion and is particularly useful for players with some level of sight or hearing disability, who appreciate the additional feedback on their inputs.
To turn on this feature, go to [Settings] > [Accessibility] > [Controllers], and then turn on [Haptic Feedback During Console Navigation].
Support for compatible Dolby Atmos-enabled audio devices
3D Audio powered by Tempest 3D AudioTech can now be enjoyed by those who own compatible Dolby Atmos-enabled HDMI devices such as soundbars, TVs or home theater systems.
Tempest 3D AudioTech specifically renders to the Dolby Atmos audio devices in use – including overhead channels – allowing for even greater levels of immersion in the audioscapes of PS5 games.
To turn on Dolby Atmos, go to [Settings] > [Sound] > [Audio Output] > [Audio Format (Priority)], and then select [Dolby Atmos].
Social feature enhancements
Party UI update. You can now invite a player into a closed party without automatically adding the player into the group or creating a new group. Additionally, players can now send open or closed party invitations to groups instead of only individual players.
Share Screen Preview. When someone's sharing their screen in a party that you can join, you'll now see a preview image of their Share Screen, even before you enter the party.
Join friends' game sessions easily. You can now easily see which of your friends are in an activity you can join under the [Friends] tab.

The Joinable icon will be displayed next to friends who are playing a game you can join.
You can join a friend's game directly by pressing the options button and selecting [Join Game], or by selecting the "Join" button on their profile card.

Game Hub tournaments tile. In the game hub, you can now see how many tournaments you've entered and the highest place you've achieved, as well as the start time for the next tournament. You can select the tile to see the full tournament list.
React to messages with emojis. You can now add reactions to messages with emojis, which makes communicating with friends quicker and easier.
Ease-of-use features
Search for games in your library. You can now search for games within your game library.
Game Help improvements. Game Help cards have been improved.

In addition to in-progress activities, you can now see available, previously available, upcoming, and completed activities.
When a card is selected, its details are now displayed on the right side of the card, making it easier to find objectives and their corresponding hints.

Discover new features. Browse useful tips for getting the most out of your PS5 and learn about new features in the new Discover Tips section.

Go to [Settings] > [Guide & Tips, Health & Safety, and Other Information] > [Guide and Tips], and then select [Discover Tips] to view all the tips.

Mute PS5 beep sound. You can now mute or adjust the volume of the PS5's beep sound when turning it on or off, or putting it in rest mode.

Go to [Settings] > [System] > [Beep Sound].
To adjust the beep sound volume, select [Volume].
To mute the beep sound, turn on [Mute Beep Sound].
Support for larger-capacity M.2 SSDs
You can now use an M.2 SSD with a maximum capacity of 8TB (up from the previous 4TB limit) to expand storage space on your PS5 console.
Related Products
God of War Ragnarök (PS5)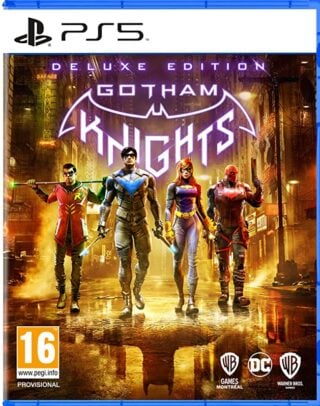 Gotham Knights - Deluxe Edition (PS5)
Other Products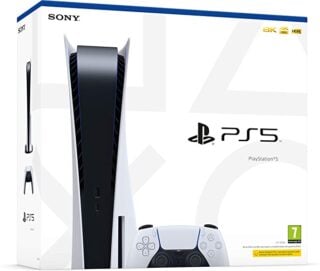 PlayStation 5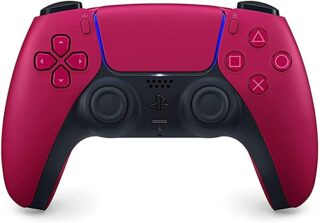 DualSense Controller - Cosmic Red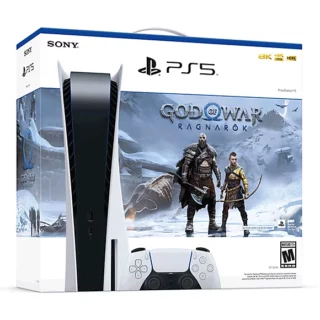 PlayStation 5 Console – God of War Ragnarök Bundle
Some external links on this page are affiliate links, if you click on our affiliate links and make a purchase we might receive a commission.