PS5 and Xbox Series X will be available for Walmart+ members today
The consoles will go on sale at 9am PT / 12pm ET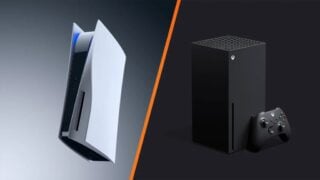 Walmart will be selling PlayStation 5 and Xbox Series X online today.
The consoles will be sold from 9am PT / 12pm ET, but they'll only be available for Walmart+ members.
Once the restock goes live, Walmart+ members can attempt to purchase the consoles through the following links:
PlayStation 5 September Showcase - Opening Sizzle
Priced at $12.95 per month or $98 per year, Walmart+ benefits include unlimited free delivery, discounts on prescriptions and fuel, and access to exclusive offers such as a four-hour head start on Black Friday deals.
---
Walmart+
Walmart Plus membership, benefits and price explained

---
While a relatively large number of PS5 and Xbox Series X consoles were made available at retail in time for Christmas, supply has been tight in early 2022.
A GameStop PS5 sale event held last Friday was the retailer's first in-store PS5 restock for 43 days.
Sony is currently taking registrations for the chance to buy PS5 consoles directly from the company.
Registration is currently open for players based in the US, UK, Germany, France, Netherlands, Belgium and Luxembourg.
PS5 will outsell Xbox Series X/S consoles two-to-one this year, data and analytics firm Ampere Analysis has predicted.
Ampere research director Piers Harding-Rolls has forecast 18 million sales for Sony's console in 2022 and nine million sales for Microsoft's systems. However, he expects Switch to be the year's leading console with 21 million sales.