PS5 and Xbox Series X consoles are in stock at Target
UPDATE: The consoles have now sold out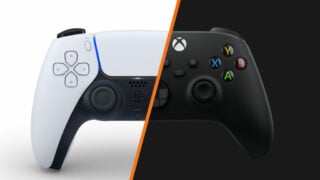 PlayStation 5 and Xbox Series X consoles will be available at Target today.
The retailer is making a limited number of both consoles available to purchase online on Thursday, according to Jake Randall, who has previously successfully reported on multiple Target restocks ahead of them going live.
In order to stand the best chance of getting a console, users should be signed into a Target account, which will automatically direct them to the store closest to their registered address where systems are available. Delivery isn't an option, so buyers will need to pick up the product from their chosen store.
PS5 console covers trailer
UPDATE: PS5 disc consoles went on sale first at Target on Thursday at about 4.45am PT / 7.45am ET. They were followed about 15 minutes later by PS5 Digital Edition consoles, with Xbox Series X following shortly after. All of the consoles have now sold out.
ORIGINAL STORY CONTINUES: Once they're available, you should be able to purchase PS5 and Xbox Series X consoles through the following links, stock permitting:
Check out Randall's livestream below for tips on how to successfully complete the checkout process.
GameStop will also be selling PS5 and Xbox Series X console bundles at some of its stores today, but they'll be reserved for PowerUp Rewards Pro members.
The boss of AMD, which makes the CPUs and GPUs inside PS5 and Xbox Series X/S, said in October that she expects chip supply issues to ease gradually in the second half of 2022.
At a news conference attended by Nikkei Asia last week, Intel CEO Pat Gelsinger said the global chip shortage is set to last until 2023.
And chip maker Toshiba also recently warned that supply issues for power regulating chips will stretch well into next year and perhaps even beyond.