PS4's latest system update reportedly stops it losing functionality when the CMOS battery dies
The version 9.0 firmware is said to fix an issue that stopped users playing games if the battery died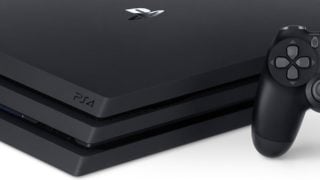 The latest firmware update for the PlayStation 4 reportedly ensures the console will continue to work when the CMOS battery dies.
Although the official firmware patch notes don't make any mention of it, YouTuber Destruction Games reports that since installing the new update, games have started playing without issue on his PS4 console with a dead battery.
"It looks like the 9.0 PS4 firmware update fixed the CBOMB issue," he wrote.
"Tested it on my PS4 with a dead battery and games are no longer crashing on start-up and I can even earn trophies, although the trophy earn dates will be blank."
PlayStation September System Software Updates - New PS5, PS4 and Mobile App Features
The so-called 'CBOMB' refers to an issue with the console's CMOS battery, which (before this update) would render PS4 games unplayable if it was either removed or drained over time.
The CMOS battery powers the console's internal clock, and when players try to start a game on the console it will compare the internal clock with the date and time on a remote server to make sure the player is verified to play them.
If the battery is removed or dies, the console will ask players to manually enter the date and time when it boots, and then attempts to sync the date and time online.
However, when the PlayStation Network is experiencing server issues and the console can't connect to it, the sync can't be made and no games are playable.
This would mean that should Sony ever chose to close the PlayStation Network in the future, and given that the CMOS batteries naturally die over time, it would theoretically lead to over 115 million PS4 consoles eventually being unable to play games.
If the new firmware update fixes this issue as reported, however, this should no longer be an issue.
Twitter user Forest Reviews demonstrated earlier this year how the failure or removal of the system's internal CMOS battery can result in users being unable to play games offline.
He purchased a PS4 Slim and removed the CMOS battery, then found that he was unable play any physical or digital games offline without connecting to Sony's server, instead receiving the error code "CE-30391-6".
A hardware teardown in April suggested that PlayStation 5 consoles will retain some game playing functionality after their CMOS batteries die.
That's according to Does It Play, a Twitter account dedicated to video game preservation and accessibility, which suggests that when the internal battery eventually dies, PS4 discs and "some" PS5 discs will continue to boot, but digital games will not.
This too could theoretically be changed with a future system update, however.
The rest of the PS4 system update patch notes are as follows:
PS4 Version 9.00 Firmware Update
Main features in the system software update:
You can now view trophies for PS5 games on PS4 consoles.

In Trophies, you can now view PS5 trophies in your trophy list.
You can also view PS5 trophies in the trophy list on the profile screen under the [Games] tab.

In Messages, we've updated the following:

If you're the owner of a group, you can now delete it. To delete a group, open the options menu and then select [Delete Group]. If you delete a group, it will be deleted for all members.
Now when you block someone, you can choose to also leave the group that only you and they are in at the same time. You won't leave groups that include other players.
Other updated features:
On an Android or iOS/iPadOS device, you can now use the PS Remote Play app to access your PS4 via mobile data.
We've made the following improvements to parental controls:

Now when a child requests to use communication features for a game, their parent or guardian will receive a notification on the PS4 and PlayStation App.
The child will also receive a notification when their parent or guardian accepts, denies or stops allowing the child to use communication features for a game.

You can now select whether you'd like to receive notifications on your PS4 or through email about new products and special offers. To do so, go to [Settings] > [Account Management] > [Account Information] > [Communication Preferences].