PS4 update: Sony apologises for 'recording voice chats' confusion
It also says players won't be able to opt-out of new moderation tool which lets users record PS5 voice chats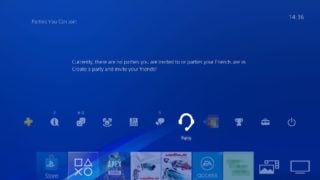 Sony has apologised to PlayStation users for its confusing messaging surrounding an upcoming PS5 feature which will enable users to record their voice chats and submit them for moderation purposes.
Following the release of PlayStation 4's version 8.00 update earlier this week, a message alerted players that their conversations may be recorded, causing #PS4UPDATE to trend on Twitter as players voiced privacy concerns.
In an update on the PlayStation Blog, Sony said the message was related to a future PS5 feature that will enable users to record their voice chats in order to report instances of verbal harassment.
"Voice chat recording for moderation is a feature that will be available on PS5 when it launches, and will enable users to record their voice chats on PS5 and submit them for moderation review," the platform holder explained on Wednesday.
"The pop up you're seeing on PS4 right now is to let you know that when you participate in a chat with a PS5 user (post-launch), they may submit those recordings from their PS5 console to SIE."
The PlayStation support account also claimed that it does not record Party voice chats.
Catherine Jensen, VP of global consumer experience at Sony Interactive Entertainment, explained the new feature in more detail in a follow-up PlayStation Blog post on Friday.
"Its sole purpose is to help in reporting of inappropriate behavior, including actions that violate our Community Code of Conduct," she said. "Please note that this feature will not actively monitor or listen in on your conversations – ever – and it's strictly reserved for reporting online abuse or harassment.
"PlayStation gamers learned about this new function in an unexpected way following the recent PS4 8.00 system update. We didn't clearly communicate this feature or explain why we were introducing it, and we apologize for that.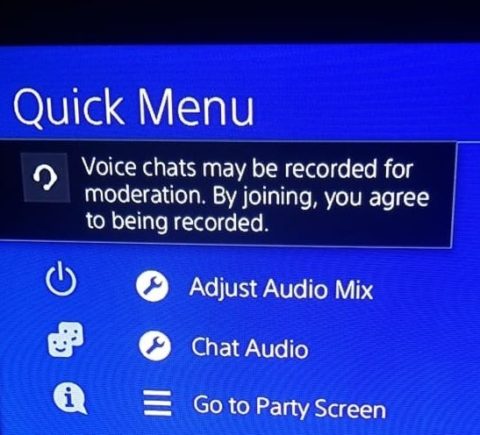 "When the PS5 console launches in November, PS5 users will be able to chat with PS4 users — which is why we needed to include an advisory with the latest PS4 system update," Jensen continued. "We should have more clearly explained why this function was being rolled out, along with details on how it will work on the PS5 console, so let me walk you through that now.
"Once the PS5 console launches, if a PS5 player needs to file a harassment report, they will be able to include up to a 40 second-long Voice Chat clip in their report — 20 seconds of the main conversation with the other player, plus an additional 10 seconds before and after the conversation selection. Only the most recent five minutes of a Voice Chat will be available for a player to use for this reporting function.
"These reports can be submitted directly through the PS5 console, and will be sent to our Consumer Experience team for moderation, who will then listen to the recording and take action, if needed. Some submitted reports won't be valid, and our team will take this as an opportunity to provide guidance and education. There won't be an option to opt-out of this Voice Chat recording function because we want all users to feel safe when playing with others online, not just those who choose to enable it."