PS4 sales reportedly top 30 million in North America
Other top markets for Sony's console include Japan, Germany and the UK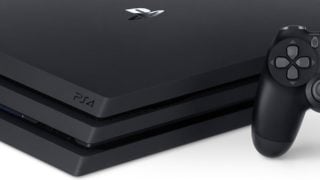 PS4 sales have reportedly surpassed 30 million units in North America.
That's according to Daniel Ahmad, senior analyst at Niko Partners, who said the North American market accounts for approximately 30% of total PS4 sales.
Other major markets for Sony's home console include Japan (8.3 million), Germany (7.2 million) and the UK (6.8 million), the analyst wrote on Twitter.
The figures represent PS4s sold to consumers, as opposed to units shipped to retailers.
PS4 had sold through more than 91.6 million units to consumers globally as of December 31, 2018, according to Sony.
In July, the platform holder claimed lifetime PS4 shipments had topped 100 million units worldwide.
While PlayStation 5 is expected to arrive in 2020, Sony recently outlined the critical role PS4 still has to play in the years to come.
It said in May that PS4 will continue to be PlayStation's "engine of engagement and profitability for the next three years" and "provide the fertile early adopter gamer base critical for next gen success".