Project Cars 3's release date has been confirmed for August
Slightly Mad sequel to feature over 200 cars and a new Career Mode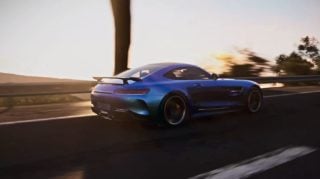 Project Cars 3 will release on Friday, August 28 for PlayStation 4, Xbox One and PC via Steam.
The Slightly Mad-developed sequel will include over 200 "elite-brand" road and race-cars, and over 140 global circuits complete with 24-hour cycles and various seasons and weather effects.
New to the franchise is a Career Mode that will see drivers own their stable of machinery. Drivers will need to race to upgrade their cars with performance parts that the game's developer says will realistically affect handling and power.
Also new to the franchise is a wide range of customisation options for cars, including wheels, tyres, rims, as well as personalisation options.
Ian Bell, executive director of Codemasters, said: "Project CARS 3 delivers authentic racing action with a laser focus on the driving experience.
"Building on the foundations of previous iterations, Project Cars 3 takes players on the ultimate driver journey with the biggest car roster, a brand-new Career, handling options for both sim and casual players, and a level of customisation and personalisation rarely seen in a video game."