Project Cars 3 will feature a new Career Mode and customisation options
Slightly Mad racer announced for this summer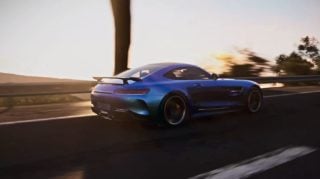 This story was updated at 21:09pm BST.
Project Cars 3 will release for PC (via Steam) and current-gen consoles this summer.
The Slightly Mad-developed sequel will include over 200 "elite-brand" road and race-cars, and over 140 global circuits complete with 24-hour cycles and various seasons and weather effects.
New to the franchise is a Career Mode that will see drivers own their stable of machinery. Drivers will need to race to upgrade their cars with performance parts that the game's developer says will realistically affect handling and power.
Also new to the franchise is a wide range of customisation options for cars, including wheels, tyres, rims, as well as personalisation options.
Slightly Mad Studios says Project Cars 3 is the most accessible entry in the franchise. A redeveloped controller experience, scalable assists, revamped model for more "convincing and fun" handling, and a new First Time User Experience will accommodate rookie drivers.
Finally, the game's developer promises "a new emphasis on the visceral sense of speed," coupled with "intense crash effects, authentic car-contact and enhanced AI."
According to GamesRadar, Project Cars 3 will also forgo the community events from previous games in favour of a "more curated, and accessible" asynchronous multiplayer mode known as Rivals.
Rivals is comprised of daily, weekly, and monthly challenges, all of which earn XP and Rivals Coins, as players compete in a small division of players who can each be promoted and relegated.
"We had a concern that simulators and racing sims were kind of seen as fairly po-faced and fairly technical and fairly dry, and not welcoming. A little bit elitist, maybe," production director Pete Morrish told GR.
"While we've still got what we're renowned for, which is that amazing sandbox and toy set of loads of different cars and loads of different tracks and loads of different weather conditions that you can combine in whatever way you see fit – we popped on top of that a whole metagame, and a whole career system to really support newcomers to the franchise, and those that are maybe further down the continuum towards more casual, more 'pick up and play' people, than the usual sim-head crowd."