Professor names 3 new species of beetle after Legendary Pokémon
The entomologist who discovered them was once an aspiring Pokémon trainer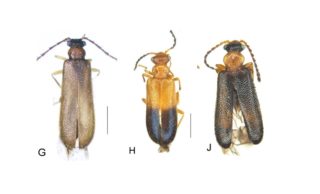 A professor specialising in the study of insects has named three new species of beetle after the Legendary Pokémon Articuno, Zapdos and Moltres.
Dr. Darren Pollock, a professor of entomology at Eastern New Mexico University (ENMU), and Yun Hsiao, a PhD student at the Australian National University, named the insects in question Binburrum Articuno, Binburrum Moltres and Binburrum Zapdos, in a research paper published in The Canadian Entomologist in December 2020, reported by IGN.
'Binburrum' is the name Pollock coined when he first discovered a new class of beetles from Australia during his own PhD research a number of years ago, the professor told ENMU's website.
Pollock and Hsiao have known each other for about six years and have collaborated on several pieces of work related to the classification of beetles.
About a year ago Yun was sorting beetle specimens at the Australian National Insect Collection in Canberra when he identified three distinct specimens of Binburrum, which he was aware of having read Pollock's work.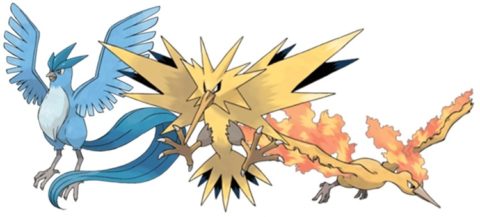 "The choice of a name for a new species is not trivial; it must be different from any other described species," Pollock explained. "One of the ways to ensure this is to make a name that nobody would ever have come up with before.
"Yun says that he was an aspiring Pokémon trainer when he was young, and so, because of the rarity of the specimens of the three new species, he suggested that we name them after the three Legendary bird Pokémon.
"Naturally, I thought that this was a great idea, and so, the new species which were unveiled to the world in 2020 are Binburrum articuno, Binburrum moltres and Binburrum zapdos – all with Hsiao and Pollock as the authors.
"We already have plans to describe more new species of this genus that have turned up since we finished the paper, with perhaps more Pokémon names," Pollock added.
Nintendo is set to release Pokémon Snap, a Switch sequel to the classic N64 game, on April 30. Developed by Bandai Namco, the first-person title challenges players to research and photograph over 200 different types of Pokémon in their natural habitats.
Nintendo announced last month that Pokémon Brilliant Diamond and Shining Pearl will be released in late 2021, followed by Game Freak's open-world game Pokémon Legends: Arceus in 2022.
Related Products
Other Products
Some external links on this page are affiliate links, if you click on our affiliate links and make a purchase we might receive a commission.