Prince of Persia: The Sands of Time Remake 'has a unique visual treatment to make it stand out'
Ubisoft responds to criticism of the way the game looks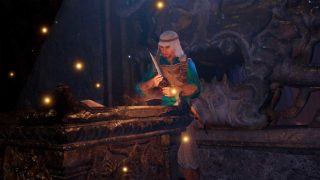 Ubisoft has explained the visual direction it has taken for the newly announced Prince of Persia: The Sands of Time Remake following criticism of the game's graphics.
Revealed on Thursday ahead of its PS4, Xbox One and PC release in January 2021, Sands of Time Remake is in development at Indian studios Ubisoft Pune and Ubisoft Mumbai.
The game's official reveal trailer has received significantly more dislikes than likes across Ubisoft's main YouTube channels, with many commenters saying they were underwhelmed by the visuals. Similar concerns were also shared on Twitter.
Asked about the reception to the visuals, game director Pierre Sylvain-Gires told The Mako Reactor: "If you take the game that was made 17 years ago, there's definitely room for improvement in terms of graphism and we really wanted to give a unique look to the game because Prince of Persia: The Sands of Time is actually is a fantasy story. The narration, the 40 different levels you have to go through to finish the game are an immersion into the Thief of Baghdad and all these magical environments.
"So we decided to go for a unique visual treatment to make this game standout [sic] from other games. It's not another Assassin's Creed, it's not like the same Prince of Persia from 2008. It has to be unique. This magic, this fantasy is shown through the saturation, through the light, so it also a challenge to redefine the visual identity of the game with this remake."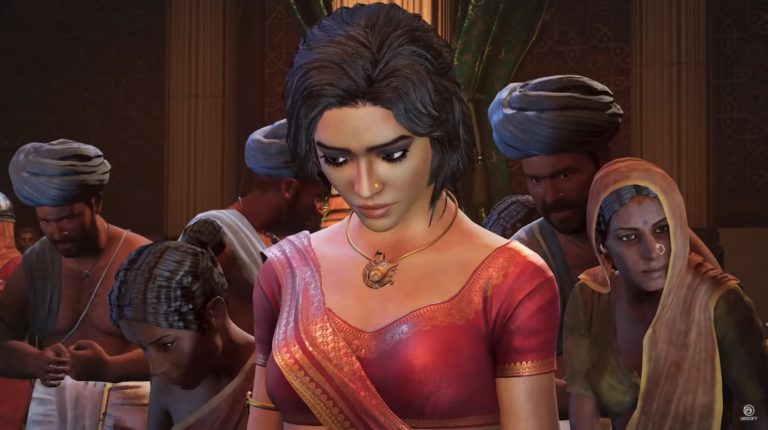 The Mako Reactor followed up by asking if the visual approach was a result of budget or time constraints.
"No it was not a problem of timeline or budget," responded Syed Abbas, director of production at Ubisoft Pune. "For us at Ubisoft quality is of the utmost importance and this is something that we have kept in mind from the start.
"The project has been in development for the last two and a half years. We have had at peak 170 members working on this project and not to mention other investments in infrastructure and set up to make a modern game. No there have not been any cutback in budget or timeline for the game."
The Prince of Persia series hasn't seen a full instalment since 2010's The Forgotten Sands. In 2018 Ubisoft released a mobile spin-off, Escape, but otherwise the series has been superseded by Assassin's Creed, a franchise which itself started life as a Prince of Persia spin-off.