Prince of Persia: The Lost Crown's reveal has had a mostly negative reception
The 2.5D game is getting far more dislikes than likes on YouTube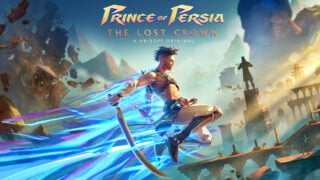 Ubisoft's newly announced Prince of Persia title doesn't appear to have won over players at this early stage.
Prince of Persia: The Lost Crown was the opening game reveal at Thursday's Summer Game Fest showcase.
The brand new title is a side-scrolling 2.5D adventure, providing a similar viewpoint to the original game.
However, the game has been getting a mostly negative response.
Across all five of the most viewed uploads of the trailer – posted on the official Ubisoft, PlayStation, Nintendo of America, IGN and GameSpot YouTube channels – only the Nintendo version has more likes and dislikes, and even then the difference is marginal.
At the time of writing, combined across all five videos, the total number of likes is 21,163, compared to 52,691 dislikes.
This means, in total, only around 28% of votes have been positive.
It's not entirely clear why the game has received such a strong negative reaction, as it doesn't show any of the typical 'triggers' (often involving inclusivity) that can lead to a mob mentality resulting in widespread downvoting.
Instead, comments under each video give a range of reasons as to why the trailer doesn't appear to be appealing to many players.
Some suggest the game doesn't look like a 'true' Prince of Persia game, with one comment from user _p4n0s_ reading: "Wow, amazing game! Now show us Prince of Persia."
Others have said the game looks visually basic. "Can't wait for this to drop on the PS2," said user Srm3101 Gaming.
Not all the negativity is aimed at the game itself, however – some have instead expressed displeasure at the way it was presented in the trailer, particularly its use of rap music.
One user referred to the trailer as "The Fresh Prince of Persair", while another complained: "Nothing takes me out of the atmosphere of a game more than using modern hip hop in a trailer."
Not all the responses have been negative. Some fans have been pointing out that the side-on viewpoint means the game looks more faithful to the original Prince of Persia titles than Ubisoft's more recent 3D adventures have.
Addressing the issue of the rap music in the trailer, others have noted that the critically acclaimed Prince of Persia: Warrior Within had an alt-rock main theme, which was also tonally different to the game's setting.
Ubisoft says it will show more of Prince of Persia: The Lost Crown at its Ubisoft Forward presentation on June 12 at 10am PT / 1pm ET / 6pm BST.
One game that won't be shown is Prince of Persia: The Sands of Time Remake, which is "still in an early stage" of development following a project reboot.
When it was announced in September 2020, the game had been in development for two and a half years at Indian studios Ubisoft Pune and Ubisoft Mumbai, and was planned for release in January 2021.
But following a negative reaction to the game's reveal trailer it was delayed several times, and last May it was announced that Ubisoft Montreal, which made 2003's original Sand of Time, had taken over development duties.
Related Products
Other Products
Some external links on this page are affiliate links, if you click on our affiliate links and make a purchase we might receive a commission.