Portal writer says he's joking about making Portal 3, doesn't want to cause strife at Valve
Erik Wolpaw says he would like to make it, but that Valve is smaller than people realise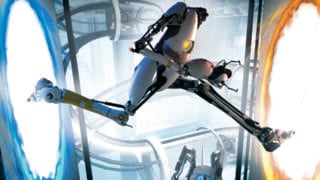 The co-writer of the Portal games has said he's mainly joking when he says he wants to make Portal 3, because he doesn't want to cause strife at Valve.
During an appearance on the latest episode of Simon Parkin's My Perfect Console podcast, Erik Wolpaw was asked if he's partly joking each time he publicly states that he wants Valve to start development on Portal 3.
"It is a joke," Wolpaw replied. "But the real reason is that in a flat structure like Valve, there is an opportunity cost to doing anything. And whatever is going on at Valve right now requires the dedication and participation of the people working on it, and it's voluntary.
"So to some extent, I would like to make a Portal 3 but I understand that – other than the fact that I'm largely joking when I say it, just to give Valve and the people I work with some crap – it is to really go out and advocate for something like that, could it be destructive, just in the sense that you don't want to cause internal strife?
"Which I guess I am doing, but I think the people who could be disturbed by it internally understand that it's just me joking around."
Wolpaw went on to explain that the public perception of Valve is that it's a massive company due to the success of Steam, but that in reality it still has to manage its staff resources.
"The thing is, Valve is not a giant company," he said. "I think people sometimes think it is because of the outsize influence of Steam, but it's not really that many people.
"It takes manpower to keep Dota going, it takes manpower to keep CS:GO going, and the freeform nature of Valve means that there are a lot of experiments that simply fail. So things are happening. If you were inside Valve, you would think that stuff was always going on, because it is.
"And as much as I enjoy the things I worked on at Valve, and my time at Valve, and it's important to me, if I had to choose between Valve's games and Steam – which I feel is the most democratising technology that ever came out to allow people to create games [and] get them in front of people – I guess I would choose Steam.
"Take everything I say with a grain of salt, because much like anyone entrenched in some system I don't have the 100,000-foot view, my view is very subjective. I think that the problem people always [think it is] – and I've done it myself, more joking than anything else – is a money problem, but it's not a money problem, it's a manpower problem.
"You have to pick what you're going to work on, and time is limited."
Wolpaw also joked that the rate at which Valve released games in the mid-to-late 2000s may have also affected the public's belief that these days it's slowed down somewhat.
"We had a good run," he explained. "If you look from when I started in 2004 to the release of Portal 2 in 2011, Valve released a crapload of games in that time – [Half-Life 2] Episode One, Episode Two, Portal, Team Fortress 2, Left 4 Dead, Left 4 Dead 2 and Portal 2, plus updates to a bunch of those games and DLCs. That was a busy time.
"Maybe we should have spread that out over across 10 more years, it would have seemed like we were doing more!"
Wolpaw has hinted a number of times in the past that he'd like to work on Portal 3. Last year he ended his appearance on the Kiwi Talkz podcast by saying: "We've gotta start Portal 3. That's my message to… to whoever. I am not getting any younger."
He also stressed the size of Valve then, however, saying: "The problem is [Valve has] 300 employees and I don't know exactly the breakdown – how many of them are on the production side versus Steam business side versus legal versus whatever.
"So there's a lot of opportunity cost to taking 75 people and trying to get a game made. As much as it seem like Valve often [is] just a bunch of people sitting around sipping gin and tonics by a pool, everybody's working."
Related Products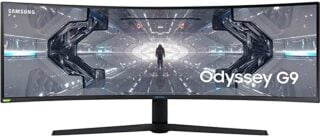 SAMSUNG 49-inch Odyssey G9 Gaming Monitor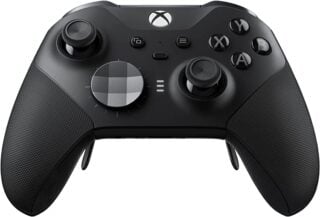 Xbox Elite Series 2 Wireless Controller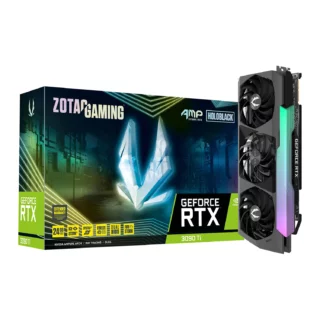 NVIDIA GeForce RTX 3090 Ti 24GB
Other Products
Some external links on this page are affiliate links, if you click on our affiliate links and make a purchase we might receive a commission.