Pop-up Pokémon Center to open in London 'in tribute' to Galar region
Store to operate for a month from October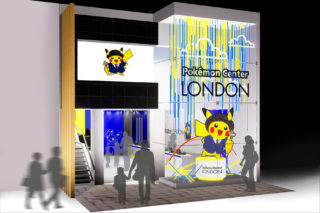 The Pokémon Company has announced a pop-up Pokémon Center retail location will open in London this October.
Located in Westfield London (Shepherd's Bush), the store will operate between October 18 and November 15 and feature a range of Pokémon Center-branded products, including designs exclusive to London.
Permanent Pokémon Center stores have been in operation throughout Japan and North America for several years, offering many exclusive items for sale.
The company said the decision to operate the pop-up store in London was in tribute to "the United Kingdom's role in inspiring the design and feel of the all-new Galar region" featured in Pokémon Sword and Shield.
Further details on opening times, products available to purchase and additional in-store activities will be revealed in the coming months, it added.
Pokémon Sword and Pokémon Shield will release worldwide on November 15, 2019 for Nintendo Switch. A limited edition Pokémon Sword and Pokémon Shield Switch Lite console will also be released in November.
Pokémon developer Game Freak is increasingly prioritising original game creation as part of its Gear Project initiative, programmer and director Masayuki Onoue told VGC in an interview published earlier this year.