Pokémon Sword & Shield is Japan's 'best-selling game of 2019'
Switch title takes top spot after just three days on sale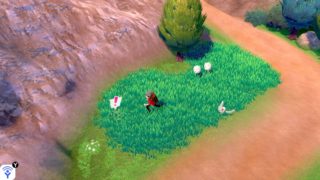 Pokémon Sword and Pokémon Shield is reportedly Japan's best-selling game of 2019 to date.
The Switch exclusive sold 1,364,544 copies in its first three days of availability, according to Famitsu estimates.
According to Game Data Library, a site which collates Famitsu sales data, Sword and Shield's three-day launch total alone makes it Japan's best-selling game this year and the biggest Switch software launch yet, outperforming previous record holder Super Smash Bros. Ultimate's 1,238,358 sales.
It's also the ninth biggest launch for a Pokémon RPG in Japan, down 30% from 2016 3DS entry Sun and Moon, but up 105% over 2018 Switch release Let's Go Pikachu and Eevee.
Another Switch game to reach a new milestone is Minecraft, which has become the first third party million seller on the console, as well as the first Microsoft published title to reach the total.
Pokémon Sword and Pokémon Shield recorded strong opening week sales at UK retail, with the former alone enjoying the biggest exclusive game launch of the year.
About a third of Pokémon Sword and Pokémon Shield's 300+ person core team contributed to other projects during its development, analysis of the game's credits reveals.
Pokémon Sword & Pokémon Shield reviews went live ahead of the Switch title's November 15 release date.
Pokémon Sword and Shield modders began adding new monsters to the game just days after its release.