A Pokémon Sword & Shield Crown Tundra news update has been confirmed for Tuesday
Nintendo recently announced plans to launch the expansion "soon"
New details about Pokémon Sword and Shield's second expansion, The Crown Tundra, will be announced on Tuesday.
The Pokémon Company is planning to release fresh information about the expansion in a video update scheduled to begin at 6am PT/9am ET/2pm UK on September 29.
In mid-September, Nintendo released a new trailer for The Crown Tundra which said the DLC was "coming soon."
"Lead an expedition in the snow-swept realm of the Crown Tundra and unravel the mystery of the Legendary Pokémon Calyrex who once ruled over it," read the official blurb.
An extensive Pokémon Sword and Shield post-release content plan was revealed in January, including two expansions adding new environments, new (and old) Pokémon and fresh player customisation options.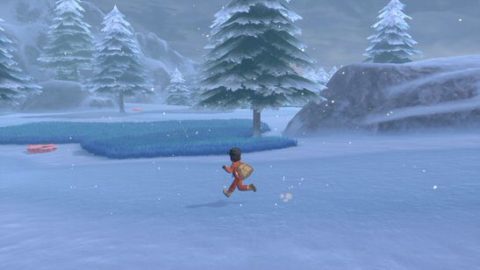 Featuring a Pokémon Dojo where players become an apprentice, and new legendary Pokémon Kubfu, Isle of Armor was released individually and as part of a $29.99/£26.99 expansion pass, which will also grant access to The Crown Tundra.
The Crown Tundra is focused more on exploration. It will include a new co-op mode which sees players visiting underground Pokémon dens housing previous (and new) legendary monsters, some of which players will be able to catch.
Together the expansions will add more than 200 legacy Pokémon to the game. Players who don't purchase the DLC will be able to obtain these via other means such as trading.
In June, fans assembled a list of Pokémon likely to return in The Crown Tundra.