Pokémon reveals 25th anniversary logo and teases 'very special' celebrations
Big things are said to be in store for the franchise in 2021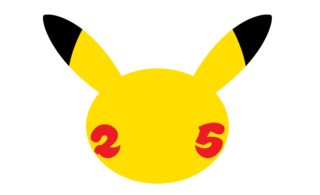 The Pokémon Company has begun teasing plans to celebrate Pokémon's 25th anniversary next year.
A group of Pikachu danced to the Pokémon theme song in New York's Herald Square on Thursday as part of Macy's Thanksgiving Day Parade.
Following the performance, the group unveiled a large banner featuring the official logo for next February's milestone birthday celebration.
"The Pokémon Company International invites fans around the world to stay tuned for more information about the very special upcoming celebration of Pokémon's 25th anniversary in 2021," the firm said in a press release.
Several Pokémon games were released to coincide with the franchise's 20th anniversary in 2016, including Pokémon Sun and Pokémon Moon for 3DS and Pokémon Go for iOS and Android.
Nintendo launched Pokémon Sword and Shield's The Crown Tundra DLC for Switch in October. It's available as part of a $29.99/£26.99 expansion pass, which also grants access to Sword and Shield's first expansion, Isle of Armor.
Together the two expansions add more than 200 legacy Pokémon to the game. Players who don't purchase the DLC can obtain them via other means such as trading or online play.