Pokemon Red and Blue almost had 65,000 different versions instead of 2
But it was Shigeru Miyamoto who pushed two coloured versions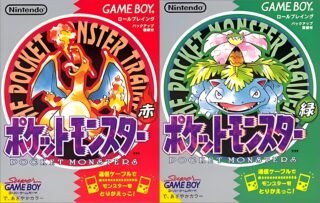 Game Freak originally wanted the first Pokémon game to have 65,000 variations, instead of two, it has been revealed. 
In a new report from Did You Know Gaming, the channel has unearthed old interviews from the creative team behind the original Pokémon games and discovered that the team initially wanted the game to have thousands of differences depending on a randomly assigned number to each player. 
This idea was dropped after being presented to Shigeru Miyamoto, who suggested the games simply have different colour palettes, as the 65,000 differences would be very difficult to implement. 
Pokemon Scarlet and Violet Guides:
Pokemon Scarlet and Violet walkthrough, tips, and Pokemon locations | Roaring Moon location | Iron Valiant location | Shiny sandwich recipes | Pokemon Scarlet and Violet Legendaries | How to find Shiny Pokemon in Scarlet and Violet
How this would work would be based on the Trainer ID system found in the early games. When a player starts a new game of Pokémon Red or Blue, they'll be assigned a number between 1 and 65,000. This is a Trainer ID and in early generations determined very little.
However, this was originally supposed to change which Pokémon appeared in each game and some elements of the world such as the shape of certain forests. 
In a Japan-only book titled 'PokeDex' from 1996, programmer Takenori Oota revealed: "We also considered having each game generate a random ID number the first time it was booted up and that number would determine which Pokémon appeared in the game." 
While the random number remained, and would be used in later generations for determining some small things, the determination of which Pokémon appeared in which game was changed to being based on which colour version a player purchased. 
In a 1997 issue of Famimaga 64, Game Freak founder Satoshi Tajiri revealed that it was a visit with Shigeru Miyamoto that changed his mind on the concept. 
"The shape of a forest, the Pokémon that would appear, I wanted to make a game that would be different for everyone but it was difficult. So I went to consult with Shigeru Miyamoto from Nintendo, and we ended up deciding to make it so that depending on the colour – whether Red or Green – the worlds would be parallel, but different."
Tajiri, who has given few interviews in his career, also spoke about the idea in a 2000 Japan-only book titled Pokémon Story. In it, the developer expanded on the concept stating: "So, we randomly assigned auto-generated ID numbers from 1 to 65,000 to every game cartridge.
"With the cartridge ID's randomly determined, Pokémon caught in those games would all carry that ID number, so long as someone wasn't trading with 65,000 different people, the odds of trading with someone with the same ID were unlikely.
"I talked to Miyamoto about how we'd make players understand that every cartridge is different when they buy one, and he told me the system sounded interesting, but it was a bit difficult to grasp. He said if players can't tell just by looking at it, then it won't work out and it would be better if the games' colour or appearance were different. "
When Pokémon first released in Japan in 1996, Red and Green versions had a small amount of Pokémon exclusive to each version. This was to encourage players to purchase the Game Boy Link Cable and trade between the versions. Multiple versions of the main series of Pokémon games have been a staple since then. 
Related Products
Other Products
Some external links on this page are affiliate links, if you click on our affiliate links and make a purchase we might receive a commission.