Pokémon Legends: Arceus' UK launch was huge, even without digital sales
The Switch spin-off is the fourth biggest Pokémon launch ever in the region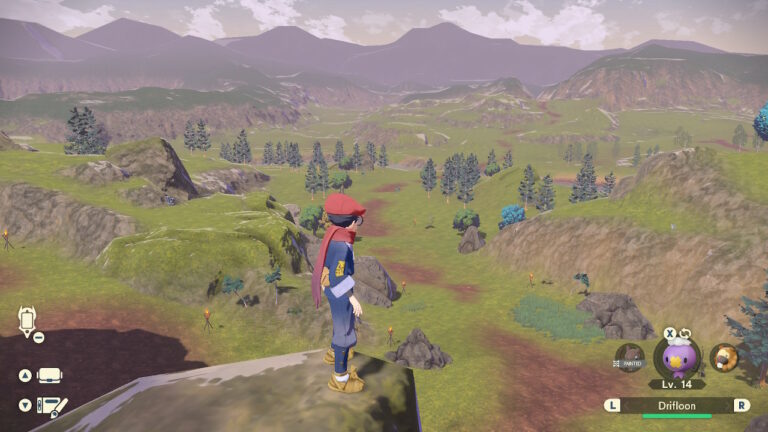 Pokémon Legends: Arceus has enjoyed huge launch sales in the UK, the latest GfK pyshcial sales data has revealed.
As reported by VGC's network partner GI.biz, Arceus accounted for nearly half of all boxed game sales last week and is the fourth biggest Pokémon UK game launch of all time, selling more than last year's Brilliant Diamond/Shining Pearl.
In the UK, only Alpha Sapphire/Omega Ruby, Sword/Shield and Sun/Moon enjoyed bigger launches than Arceus.
The figures are impressive for a number of reasons. Firstly, Pokémon Legends: Arceus is a series spin-off which makes significant changes to the series formula. It's also released just months after the last big Pokémon game, Brilliant Diamond and Shining Pearl.
Pokémon Legends: Arceus - the VGC review
It's also worth noting that GfK's data does not include digital sales, so in real terms Arceus' launch would have been ever larger when every sale is taken into account.
Ahead of its release last week, retailer Currys claimed that Legends Arceus was pre-ordered more times than any other game it's ever sold.
Arceus was also the best-selling game in Amazon PC & Video Games category in the UK, US, Japan, France, Germany, Spain, Italy, Canada and Australia.
Blending action and exploration with Pokémon's RPG roots, Pokémon Legends: Arceus has one of the most unique settings in the history of the series.
Rather than the regular challenge of defeating gym leaders and the Elite Four to become a Pokémon master, Legends focuses on discovery, with players challenged with studying Pokémon in a bid to complete the Hisui region's first Pokédex.
VGC's Pokémon Legends: Arceus review called it "the series' best game in years", claiming it's "the breath of fresh air the series has needed for so long".
It added: "It may not have been apparent from the trailers, but this is one of the most entertaining, engaging and engrossing games in the entire history of the Pokémon series, and is highly recommended to both long-time fans and complete newcomers."