Pokémon Legends: Arceus' latest trailer shows off new Pokémon
Wyrdeer and Basculegion are among the new species in Game Freak's open-world action RPG
The Pokémon Company has released a fresh trailer for Pokémon Legends: Arceus, which shows off a number of new Pokémon.
The trailer gives players their first glimpse at Wyrdeer, which is an evolution of Stantler exclusive to the Hisui region where the game is set.
It also introduces Basculegion, a fish which evolves from Basculin. Players can ride it to travel across stretches of water.
Pokémon Legends: Arceus is set in the past and takes place in the Hisui region, before it would become known as the Sinnoh region.
The player joins the Galaxy Expedition Team, whose role is to study and research Pokémon. As a member of the team's Survey Corps, it's the player's job to observe and capture Pokémon to find out more about how they live.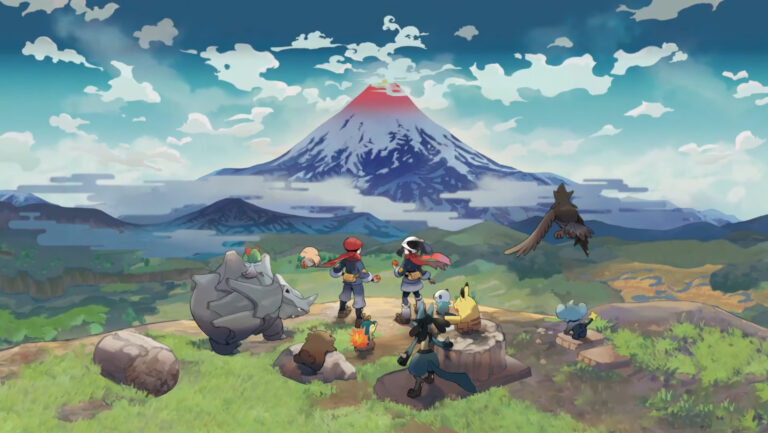 Players can take on 'survey assignments', which are smaller side-quests that seem to be like jobs in action RPGs like Monster Hunter.
They can also visit base camps before setting off on expeditions, where they can buy items or craft new ones.
In the field, players can be physically attacked by wild Pokémon, and are able to catch them in Pokéballs without engaging in battle.
Different Pokémon behave in different ways towards humans. Some flee as soon as players near them, meaning they have to be approached quietly, while others attack when confronted and have to be weakened in battle.
Battles involve using two different types of move – Agile Style (which lets players pull off multiple moves in a row if their speed stat allows it) and Strong Style (powerful moves that act best as finishing blows).
Pokémon Legends: Arceus will be released for Nintendo Switch on January 28, 2022.
During a live stream on Wednesday, The Pokémon Company also offered a new look at Pokémon Brilliant Diamond and Shining Pearl, which will be released on November 19.
And it was revealed that a Nintendo Switch Lite special edition Pokémon system will be released later this year. The Switch Lite Dialga & Palkia Edition will launch on November 5.