Pokémon launches official forums, is instantly spammed with questionable content
Users are questioning whether the forums are such a good idea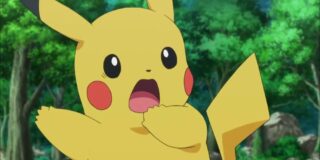 The Pokémon Company has launched its own official forum, which has been quickly targeted by trolls.
The official Pokémon Forum site, which encourages players to discuss Pokemon video games, Pokemon anime, and the trading card game, has already seen numerous instances of spam and questionable content.
The forum, which appears to be largely migrated from the Pokemon Trading Card Game online forums, seemingly isn't being moderated quickly enough to counteract some of the less suitable content being posted.
Players require a Pokemon.com trainer account to post on the forum.
Images of the less sensible topics were quickly posted to Twitter, with users questioning how topics with suggestive themes such as "tickle tormenting" and being attracted to certain Pokémon were able to stay up long enough to receive multiple replies and hundreds of views.
The official forum rules encourage players to "contribute to the community in a positive way," and ask that users create a "inviting, fun, and safe community."
The rules also state that "no foul language or inappropriate themes," can be present. "Pokémon is for everyone! We want to make sure everyone feels welcome, and that means keeping content clean, inclusive, and for all ages."
Pokemon will release its first expansion for Pokemon Scarlet and Violet later this year.
Announced in February, The Hidden Treasure of Area Zero Part 1: The Teal Mask and Part 2: The Indigo Disk will be released this fall/autumn and winter 2023 respectively.
Both parts of the expansion will introduce older Pokémon not found in the Paldea region. These will include Milotic, Nintetails, Shiftree, Metagross, Seel and Aclremie.
Players who pre-order the expansion will be provided with a new uniform set, which will differ depending on which base game they have.
As an early purchase bonus, players who buy the expansion before October 31 will receive a Hisuian Zoroark that isn't obtainable in the Paldea region
Related Products
Other Products
Some external links on this page are affiliate links, if you click on our affiliate links and make a purchase we might receive a commission.