Pokémon Home 'downloaded 1.3m times' in its first week on mobile
App estimated to have generated $1.8 million in user spending so far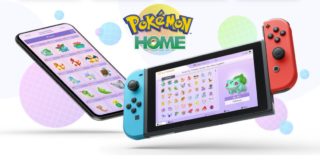 The Pokémon Home mobile app was reportedly downloaded 1.3 million times in the first week following its February 12 release.
According to data from mobile research firm Sensor Tower, the app generated an estimated $1.8 million in user spending during the seven-day period.
The service's early performance suggests it could present a potentially strong source of mobile revenue for The Pokémon Company, Sensor Tower reports, with three subscription plans (priced at $2.99, $4.99, and $15.99) drawing in 94.7 percent of the publisher's mobile revenue since February 12.
US users accounted for 34% of first week Pokémon Home mobile app downloads, ahead of Japan (23%) and Great Britain (5.7%), Sensor Tower reports.
The app also generated the most user spending in the US (40.8%), Japan (35.3%) and Great Britain (3.7%).
The cloud service, which is available on Nintendo Switch and mobile, enables players to transfer Pokémon between compatible games and trade them with other players on the go.
The Switch version of Home currently supports Pokémon Sword and Shield, and Pokémon Let's Go Pikachu and Eevee.
Both the Switch and mobile versions of Home support connectivity with the Nintendo 3DS software Pokémon Bank. There are plans to support Pokémon Go in the future too.
There are free and premium versions of Home, with the former allowing players to store up to 30 Pokémon and participate in trading. The Pokémon Global Trade System is available for free.