Pokémon developer Creatures is hiring for work on 'next generation hardware'
Five major Pokémon titles have been released on Switch, the most for any Nintendo hardware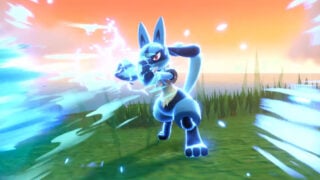 Pokémon developer Creatures is hiring for staff to work on "next generation hardware."
A job listing circulating on social media for the developer claims that the developer is looking for a 3DCG character modeler.
In the listing "research and development for other next-generation hardware" is listed as part of the role's work flow, potentially suggesting the company is in the planning phase for a project set to appear on a future platform.
Since it's launch on 2017, there have been 5 mainline Pokémon titles on Nintendo Switch, the most for any console.
Pokémon Scarlet and Violet, which releases later this month, will mark the third major Pokémon title on Nintendo Switch in one year, following Pokémon Brilliant Diamond and Shining Pearl and Pokémon Legends: Arceus.
Pokemon Scarlet and Violet Guides:
Pokemon Scarlet and Violet walkthrough, tips, and Pokemon locations | Roaring Moon location | Iron Valiant location | Shiny sandwich recipes | Pokemon Scarlet and Violet Legendaries | How to find Shiny Pokemon in Scarlet and Violet
Interestingly, the job listing also references Pokémon Ranger, PokePark and Detective Pikachu. While a sequel to Detective Pikachu has been in development for years, the last Pokémon Ranger title was released in 2010 for the Nintendo DS. The last PokePark app was released in 2012 for the Nintendo Wii.
It's unlikely that this is an indication of a return to these series, however. These games are the the most recent titles in the Pokémon series to feature Creatures as the development lead, whereas on main series titles, they are primarily involved with Pokémon modeling.
Creatures Inc has been involved in the Pokémon franchise since the beginning, but only recently partnered with Game Freak once the game series entered the 3D space with 2013's X and Y.
Both Game Freak and Creatures Inc co-own the Pokémon franchise alongside Nintendo.
Pokémon Scarlet & Violet will be released in November and let up to four players explore an open world together freely.
It's also been announced that Ed Sheeran's new Pokémon-inspired song will feature in Pokémon Scarlet and Violet.
In September, Nintendo announced plans to launch a special edition Switch OLED console themed around Pokémon Scarlet & Violet.
Related Products
Other Products
Some external links on this page are affiliate links, if you click on our affiliate links and make a purchase we might receive a commission.