Pokémon Detective Pikachu makes strong start at box office
Breaks Tomb Raider's North American opening weekend record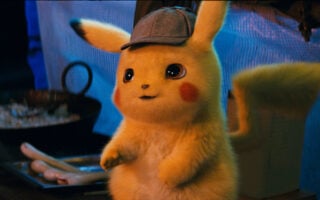 Pokémon Detective Pikachu has made a strong start at the box office, grossing $161 million (£123.7 million) worldwide during its opening weekend.
The live-action movie, which features the voice of Ryan Reynolds as Pikachu, grossed $58 million in North America and $103 million internationally, USA Today reports.
The film enjoyed the best opening weekend for a video game adaptation in North American history, surpassing 2001's Angelina Jolie-starring Tomb Raider, which brought in $47 million not accounting for inflation.
While Pokémon Detective Pikachu's weekend gross was second to Avengers Endgame in North America, internationally the film took more from ticket sales than Marvel's behemoth. Endgame has now grossed $2.5 billion in the three weeks since its release, a figure only bettered by Avatar's $2.8 billion.
"What a terrific result," said Jeff Goldstein, head of domestic distribution at Warner Bros.. "It's so much fun to watch Detective Pikachu have this kind of opening."
"Typically, movies based on video games haven't been all that successful," he added.
Last month it was reported that Warner Bros. and MGM have hired writer Amy Jump (Free Fire, Kill List) to pen the script for a sequel to 2018's Tomb Raider movie.
The Alicia Vikander-starring film grossed $274 million worldwide, equal to the sum generated by 2001's original Tomb Raider movie.