Pokémon Center London's exclusive plush has sold out and is being scalped
The item was sold out within one hour of the shop opening, according to staff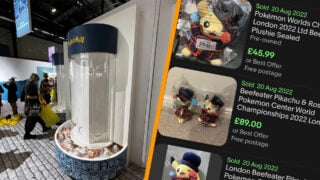 The Pokémon Center London exclusive Pikachu plush has sold out within an hour of the store opening today and has appeared on Ebay for over triple the retail price.
In an unfortunate repeat of 2019, the plush, which features Pikachu wearing a London-themed Beefeater outfit has completely sold out, with no indication if more stock will be released tomorrow.
This is in sharp contrast to Thursday, when the plush was readily available throughout the day, as was most of the merchandise.
Pokemon Scarlet and Violet Guides:
Pokemon Scarlet and Violet walkthrough, tips, and Pokemon locations | Roaring Moon location | Iron Valiant location | Shiny sandwich recipes | Pokemon Scarlet and Violet Legendaries | How to find Shiny Pokemon in Scarlet and Violet
VGC is at the show today and can confirm that most exclusive items appear to have sold out, with limited plush, clothing and trading card products still on shelves. However, most of these items are not exclusive to the show.
Pokémon Center London checkout staff told VGC that the Pikachu plush was sold out within an hour, despite the item being limited to one per person.
VGC has contacted The Pokemon Company to ask if any additional stock will be released tomorrow.
Now customers are selling the plush on Ebay, with some of them going for around £60, over triple the £17.99 retail price.
The exclusive Pikachu Worlds figure has also sold out, however, this was also sold out when VGC attended early on Thursday, implying that there was significantly less stock than the plush, which was plentiful on Thursday.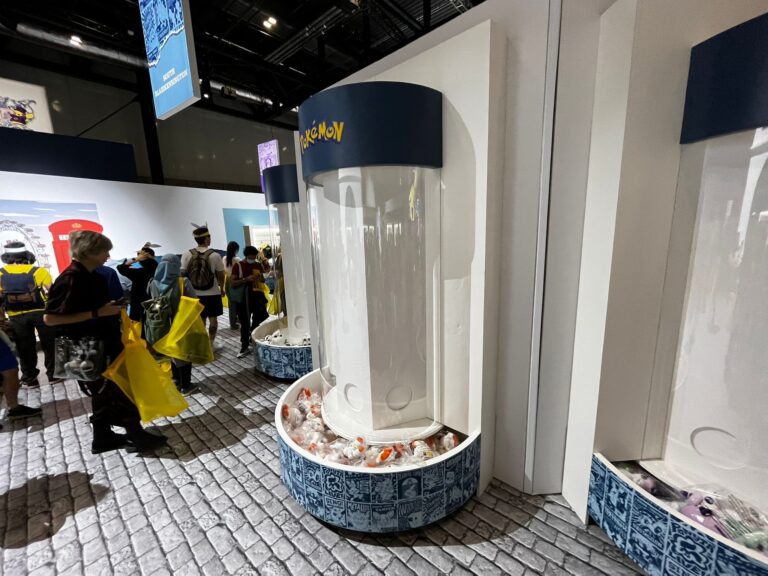 Three large plastic tubes (pictured above), which previously contained the exclusive items, now sit mostly empty, with non-exclusive plushes replacing them.
Below is an image of the same tube taken by VGC at 3 PM on Thursday.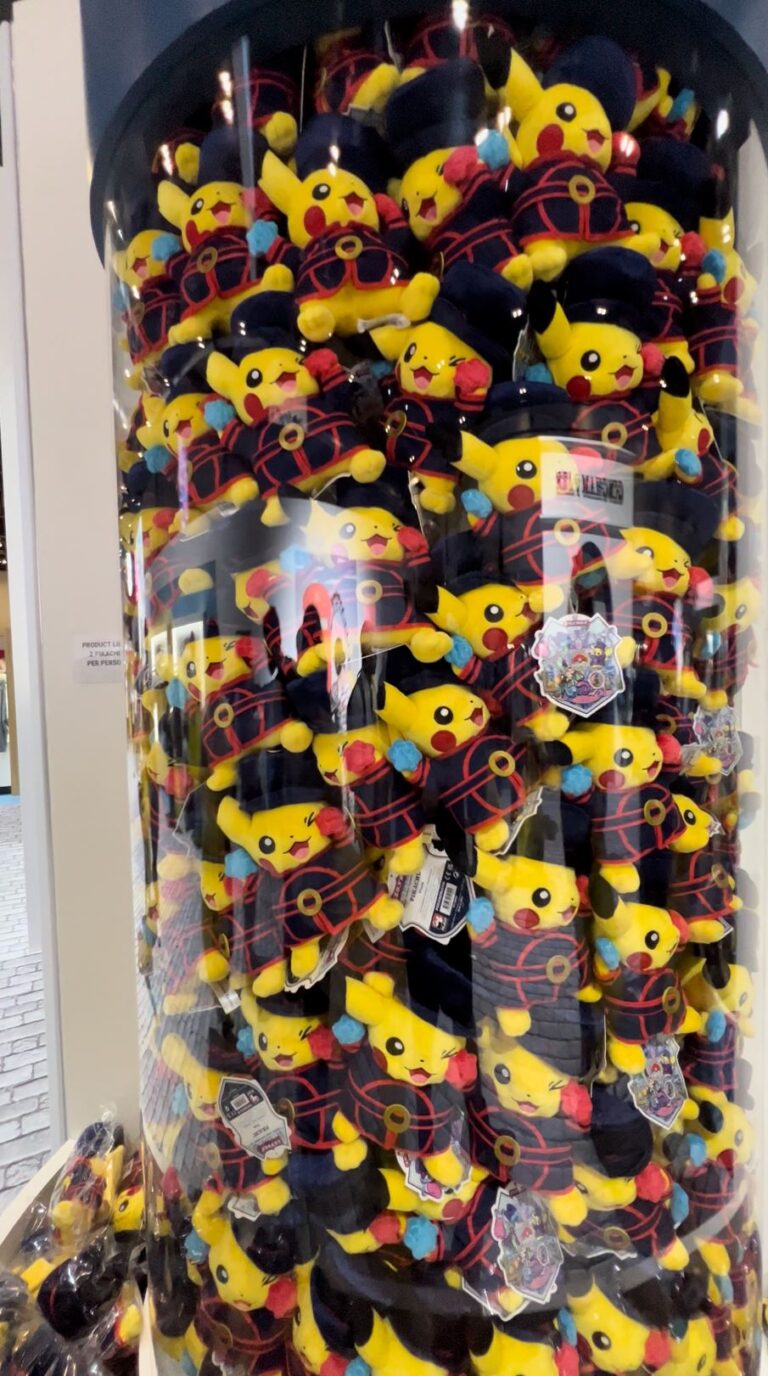 Queuing issues plagued the first day of the Pokemon Center pop-up store, however, the virtual queuing had been fixed by Thursday. 
It's being reported that those without appointments are today queuing for upwards of 5 hours to enter the store.
When the Pokémon Center pop-up store last visited London, the shop sold out of the London City Pikachu plush every day, often before 2PM.
The Westfield Shepherds Bush Pokémon Center pop-up store was open for four weeks between October and November 2019, with daily queues of up to five hours. More than 30,000 customers visited the store, it's claimed.
Related Products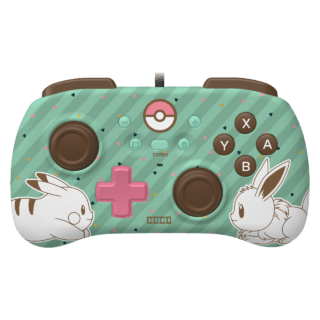 Horipad Mini (Pokémon: Pikachu & Eevee) for Nintendo Switch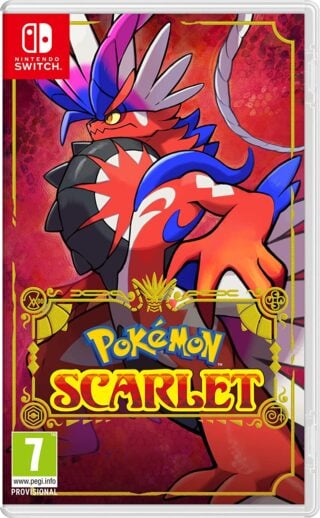 Pokémon Scarlet
Other Products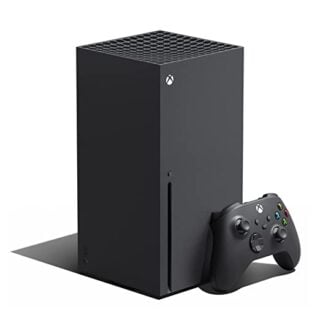 Xbox Series X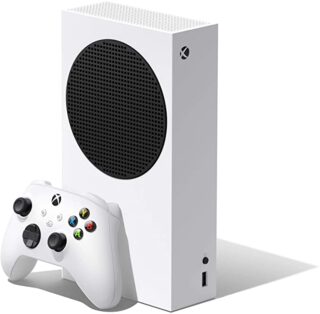 Xbox Series S
Some external links on this page are affiliate links, if you click on our affiliate links and make a purchase we might receive a commission.