Pokemon Center London already has huge queues despite its booking system
The pop-up store is only open for five days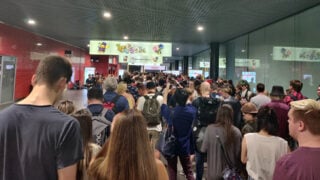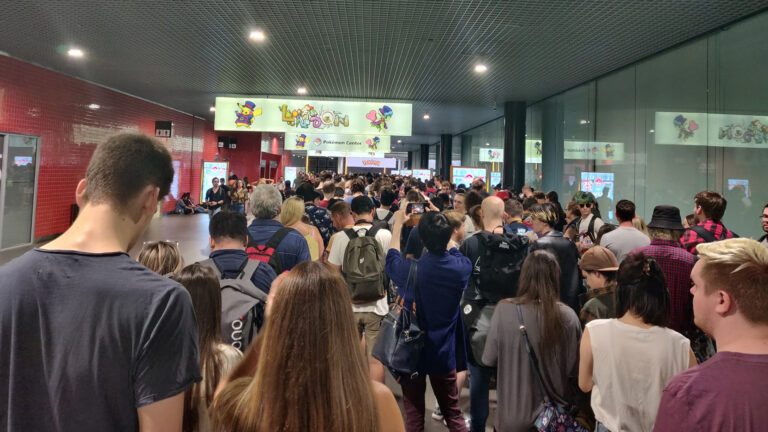 The Pokémon Center pop-up store in London is already experiencing extremely long queues, despite it previously taking reservations.
The store opened today at the ExCel Centre in London and will remain open until Sunday, August 21 for the duration of the Pokémon World Championships.
The last time a Pokémon Center pop-up store opened in London, the queues it created were enormous, so this time fans were encouraged to book a time slot online in order to reduce potential waiting times.
However, tweets from the venue suggest that the huge wait times seen in 2019 have reoccurred, with photos and videos showing extremely long queues.
Pokemon Scarlet and Violet Guides:
Pokemon Scarlet and Violet walkthrough, tips, and Pokemon locations | Roaring Moon location | Iron Valiant location | Shiny sandwich recipes | Pokemon Scarlet and Violet Legendaries | How to find Shiny Pokemon in Scarlet and Violet
"I heard from someone there the queue is looking like 4-5 hours and the queuing system may have gone to pot, the sooner you get there the better I reckon," Twitter user @jasminapplebyig claimed.
"Apparently even if you've booked a time slot for the Pokémon Center you still have to queue with everyone that didn't book," said @GhostlyFelis. "What was the point of booking then?"
Another user, @Asrialys, claimed they reserved a time slot for 12:10 and was "just barely getting in" an hour later. "They did say it was optional, but they clearly had no plans on crowd control," they claimed.
Further photos and videos show extremely long queues, with one video showing a queue that goes out the entire ExCel Centre building, as seen below:
Pokémon Trading Card Game player Riley Hulbert, who won the Dallas Regional Championships in 2018 and is attending the World Championships in London this weekend, tweeted: "The Pokémon Center pop up in London is an excellent case study in how not to manage crowds in a queue."
Other users have reported multiple queues, with the longer queue eventually leading to second and third queues inside the venue.
The Pokémon Company has revealed that the Pokémon Center store will feature two exclusive plush toys which will only be available for the duration of the World Championships in London.
A Pikachu plush and a Roserade plush, each sporting black beefeater outfits, will be on sale during the event and are likely to sell out quickly.
When the Pokémon Center pop-up store last visited London, the shop sold out of the London City Pikachu plush every day, often before 2PM.
The Westfield Shepherds Bush Pokémon Center pop-up store was open for four weeks between October and November 2019, with daily queues of up to five hours. More than 30,000 customers visited the store, it's claimed.
Lead image credit: GamingRob_ on Twitter
Related Products
Other Products
Some external links on this page are affiliate links, if you click on our affiliate links and make a purchase we might receive a commission.