Pokémon Brilliant Diamond & Shining Pearl players can finally trade with strangers online
Four months after release, a new update opens the Global Wonder Station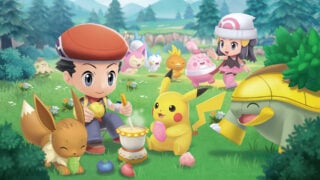 Pokémon Brilliant Diamond & Shining Pearl have received a new update which finally enables players to trade Pokémon with strangers online.
The Global Wonder Station in Jubilife City has been closed since the game's release on November 19, 2021, and any time players try to enter it an NPC appears and says: "I'm so sorry. The GWS isn't ready yet."
However, the new version 1.3.0 update released on Tuesday finally opens the building, allowing players to access the Global Wonder Station.
This allows them to trade Pokémon with strangers online (as long as they have a Nintendo Switch Online membership).
Pokémon Brilliant Diamond & Shining Pearl - trailer
Pokemon Scarlet and Violet Guides:
Pokemon Scarlet and Violet walkthrough, tips, and Pokemon locations | Roaring Moon location | Iron Valiant location | Shiny sandwich recipes | Pokemon Scarlet and Violet Legendaries | How to find Shiny Pokemon in Scarlet and Violet
Before this, players could only trade Pokémon online if they both visited the Global Union Room and entered the same link code (similar to Dodo Codes in Animal Crossing: New Horizons).
Now they can visit the Global Wonder Station, where they're given a list of trade points. After choosing a trade point, the game will match them with the closest player it can find. After performing the trade, the game will tell players whereabouts in the world they've traded Pokémon from.
Fans of the series have been critical of how long the feature has taken to be added to the game, especially considering that some previous Pokémon games have had the feature ready on the day of release.
Serebii.net owner Joe Merrick has theorised on Twitter that the delay may have been down to the game's developer trying to fix potential exploits (including the ability to clone valuable Pokémon) before making the feature live, which could have led to numerous illegitimate Pokémon being shared around.
"Truth is that we don't know [why it took so long] but there's one logical conclusion which fits," Merrick said. "They wanted to make sure the cloning exploits were fixed. What makes me think that? GWS functionality was found accessible and usable back in [version] 1.1 by dataminers.
"BDSP was marred with glitches and exploits that became so unbelievably widespread and they constantly patched to try and fix it. Three weeks ago, 1.2 came out and patched all known holes and included a function that blocks any clones from being traded, but they'd need to be sure.
"And thus time passed and now we have Version 1.3 which has GWS added & no further exploits found, and even if they were, the new function blocks them regardless."
Related Products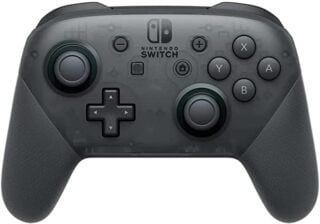 Nintendo Switch Wireless Pro Controller
Pokémon Scarlet and Violet Dual Pack
Other Products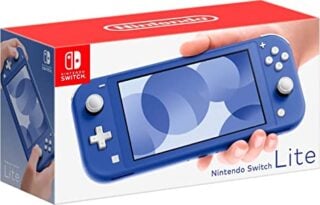 Nintendo Switch Lite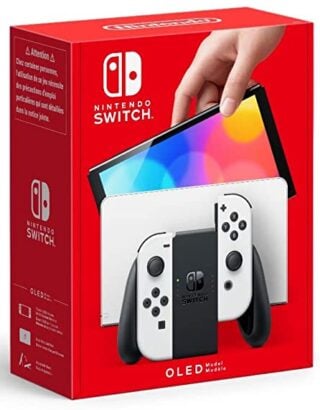 Nintendo Switch OLED
Some external links on this page are affiliate links, if you click on our affiliate links and make a purchase we might receive a commission.