Pokémon Brilliant Diamond and Shining Pearl's new trailer reveals Pokémon Hideaways
Pokémon Hideaways and outfit customisation are new to the remakes
The Pokémon Company has released a new trailer for Pokémon Brilliant Diamond and Shining Pearl which shows some of the fresh features being introduced in the remakes.
One of the new additions is a section called the Grand Underground, which is located under Sinnoh. This appears to be an enhanced version of the Underground section from the original DS version of Diamond and Pearl.
Here, as in the original, players can dig for fossils to find treasure by playing a mini-game similar to Minesweeper. They can also create their own Secret Base, which they can decorate with objects obtained from miners in the caves.
New to the Grand Underground, however, are sections called Pokémon Hideaways, where wild Pokémon roam. The Pokémon that appear here can depend on the statues placed in the player's Secret Base, and some of them are exclusive to the Hideaways so can't be found elsewhere in the game.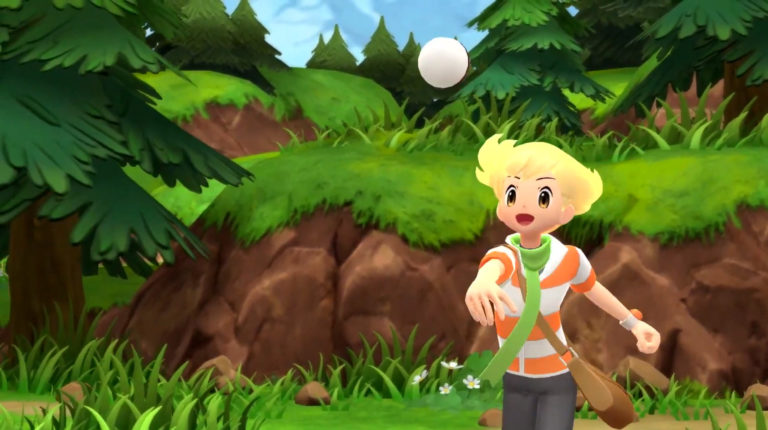 Other new features include the ability to collect stickers and apply them to Pokéballs (which triggers special effects when a player calls a Pokémon into battle), and the ability to customise a trainer with outfits.
Players can also choose a partner Pokémon to accompany them, as in Pokémon Yellow and the Pokémon Let's Go games.
Pokémon Brilliant Diamond and Shining Pearl were officially announced in February and are remakes of Pokémon Diamond and Pearl, which were released on the Nintendo DS in 2006.
The new remakes will be released on Switch on November 19.
During a live stream on Wednesday, The Pokémon Company also offered a new look at Pokémon Legends: Arceus, Game Freak's open-world action RPG scheduled for release in January 2022.
And it was revealed that a Nintendo Switch Lite special edition Pokémon system will be released later this year. The Switch Lite Dialga & Palkia Edition will launch on November 5.