Pokémon almost featured in-game currency to purchase every monster
The feature was cut due to hardware limitations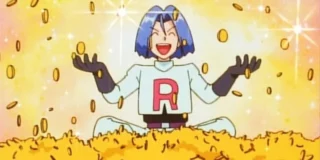 Pokemon almost featured a focus on in-game currency and buying Pokemon instead of catching them.
A new investigation by Did You Know Gaming has revealed that series creator Satoshi Tajiri wanted each Pokemon to have an individual value, and for players to be able to buy and sell them with friends.
"In Pokemon's early development, you could buy Pokemon with money — but that resulted in the player focusing on saving money to buy them, and less motivation to struggle to catch them in the wild," Taiji said in an early 2000s interview about the development of the original games.
Pokemon Scarlet and Violet Guides:
Pokemon Scarlet and Violet walkthrough, tips, and Pokemon locations | Roaring Moon location | Iron Valiant location | Shiny sandwich recipes | Pokemon Scarlet and Violet Legendaries | How to find Shiny Pokemon in Scarlet and Violet
"We also thought about making one player pay money in addition to their trade when there was an obvious difference in the value of two Pokemon being traded, but implementing Pokemon monetary values was beyond the limits of our programming," Tajiri admitted.
In the final game, players can trade Pokemon of any level, however, there are in-game blocks from using a high-level Pokemon too early in the game to prevent cheating.
"Transferring money in the game is very different from wiring money in real life, and there were difficulties getting it to work on Game Boy — there were just too many obstacles to overcome to make it happen.
"We had no choice but to focus on what we wanted most and give up on the rest. In this case, being able to trade Pokemon was our top priority, so we cut the monetary value feature."
In the original Pokemon games, money is used to purchase items and Pokeballs. There are some Pokemon that can be purchased, but there are exclusively found at the Game Corner, and only constitute a small portion of the overall Pokedex.
Game Freak developer Akihito Tomisawa revealed more about this feature in a book he wrote in 2000 saying: "In the initial plan, every town had a shop that sold Pokemon, so you could buy tons of them if you had enough money, what was once thought of as an outstanding idea to have 'Pokemon Stores' got cut."
The investigation by Did You Know Gaming translated hundreds of pages of old Japanese interviews with the reclusive team, also uncovering that multiplayer battles were a late addition, and that the game almost had 65,000 variations.
Related Products
Other Products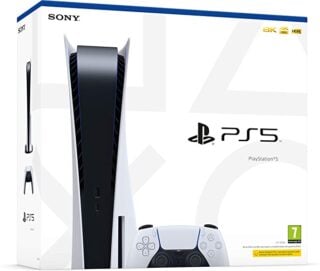 PlayStation 5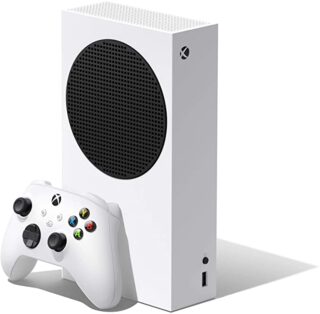 Xbox Series S
Some external links on this page are affiliate links, if you click on our affiliate links and make a purchase we might receive a commission.