Podcast: The fall of Kong, a new N64, and Mario Wonder is here
Plus what's the next step for Microsoft and Activision?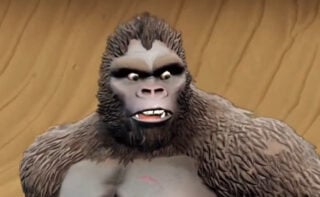 The latest episode of VGC: A Video Game Podcast is now available for listening.
This week VGC's Jordan Middler, Andy Robinson and Pete Donaldson discuss the latest developments in the Microsoft-Activision Blizzard deal, Analogue's new N64 console, and the controversial new King Kong game that's gone viral on social media.
We also find some time to discuss this week's big new releases, Spider-Man 2 and Super Mario Wonder.
If you'd like to get in touch with the podcast, you can do so via podcast@videogameschronicle.com.
VGC: A Video Games Podcast episodes are available weekly, hosted by VGC's Jordan Middler, Chris Scullion and Andy Robinson, and broadcaster Pete Donaldson, featuring regular special guests from across the games industry.
You can subscribe to VGC: A Video Games Podcast now on iTunes, Spotify, Amazon Music and more