PlayStation, Xbox and more make climate change commitments
Actions will result in a 30 million tonne reduction of CO2 emissions by 2030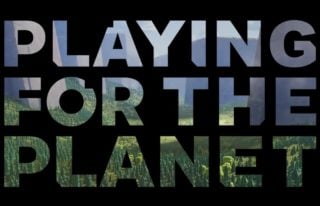 PlayStation, Xbox and Ubisoft are among 21 games companies to make new commitments to tackle climate change.
Under the banner of the Playing for the Planet Alliance, the companies' voluntarily commitments will reportedly result in a 30 million tonne reduction of CO2 emissions by 2030.
Announced to coincide with Monday's United Nations Climate Action Summit in New York, the commitments will also lead to millions of trees being planted, as well as energy management, packaging and recycling improvements.
Among a list of commitments listed on the UN Environment website, Sony has pledged to utilise energy efficient technology to introduce a PS5 low power suspend gameplay mode, while Microsoft is to expand its existing operational commitment to carbon neutrality into its devices and gaming work.
Football Manager 2020 will also feature eco-friendly and recyclable packaging, "an industry first" according to developer Sports Interactive.
Inger Andersen, executive director of the UN Environment Programme, said "the video games industry has the ability to engage, inspire and captivate the imaginations of billions of people across the world. This makes them a hugely important partner in addressing the climate emergency.
"We are encouraged by the commitment of these gaming companies, which shows recognition that we all must play our role in the global effort to lower carbon emissions and effect real change towards sustainability."