PlayStation Studios' first Xbox game reportedly runs best on PS5
But One X tops last-gen hardware, performance analysis suggests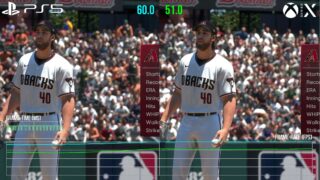 MLB The Show 21, PlayStation Studios' first multiplatform game, has slightly better performance on PlayStation 5 compared to Xbox Series X.
That's according to a technical analysis by Digital Foundry, which suggests that Sony's next-gen hardware "has a clear frame rate advantage", with occasional framerate dips on both platforms hitting the Xbox console as much as 11fps harder.
However, on last-gen consoles the Xbox One X appears to have the advantage on PlayStation 4 Pro, with Microsoft's machine running up to 7fps better during challenging sequences.
Digital Foundry editor Richard Leadbetter said he believes the last-gen performance suggests Sony gave its first Xbox ports "a good shot" and speculated that performance differences could be due to Sony's engine and tools.
"Let's remember that this is a PlayStation Studios title and what is presumably their first stab at a multi-platform release," he wrote. "All versions run with an unlocked frame-rate, capped only by v-sync at 60fps. Actual in-game action runs nigh-on locked at 60fps on PlayStation 5, and it's much the same on Series X – just a little less stable.
"However, it's in the games cutscenes (or 'presentations' rather) that San Diego Studio pushes graphics much harder. Frame-rate buckles on all machines and it's here that we see that Series X occasionally matches PS5, but more often drops harder – by a factor of around 9-11fps."
He added: "I can well believe that the conspiracy theorists will be full-throated in pointing out performance differentials between PS5 and Xbox Series X that are somewhat at odds with the technical specification of the consoles, but the fact that Xbox One X gives a smoother ride than PS4 Pro hopefully underscores that San Diego Studio gave the Xbox ports a good shot.
"Remember, its engine was developed on PlayStation hardware and when it comes to Series consoles, we're still very early on in the generation – and development tools are immature, especially on the Microsoft side."
Outside of frame rate, both PlayStation 5 and Series X render at native 2160p resolution with "basically identical" visuals.
Xbox does have one clear advantage over PlayStation for the Sony San Diego-made title: price. MLB The Show 21 is available at no additional cost to Game Pass subscribers. Meanwhile, on PlayStation the cross-gen version of the game costs $85 / £75.
Sony Interactive Entertainment has claimed that the decision to put The Show 21 on Xbox Game Pass was the license holder's decision.
Related Products
Other Products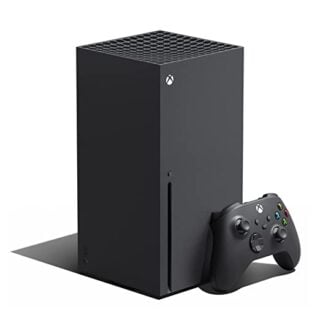 Xbox Series X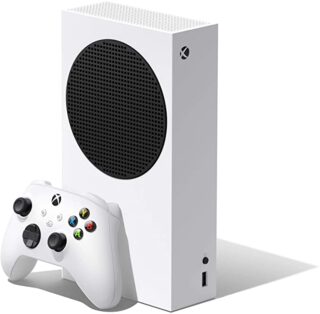 Xbox Series S
Some external links on this page are affiliate links, if you click on our affiliate links and make a purchase we might receive a commission.