PlayStation gives more details on Oxenfree 2, Axiom Verge 2 and other upcoming indies
Today's PlayStation Indies Spotlight also included Hades, Carrion, A Short Hike, Sol Cresta and Wytchwood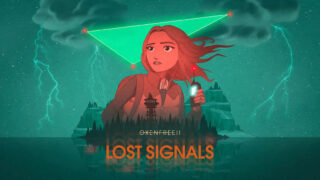 A new PlayStation Indies Spotlight event has detailed new information on seven upcoming indie games.
Today's event saw blog posts and trailers for seven separate games posted to the PlayStation Blog at regular intervals today.
These included Axiom Verge 2, the sequel to the retro-themed 2015 action platformer, which promises to "shake up the formula" instead of "just creating a new map layout and new weapons for Axiom Verge and calling it a sequel".
Also featured was Oxenfree 2: Lost Signals, which focuses on a new protagonist called Riley as she returns to her home town of Camena.
New information was also shared on crafting adventure Wytchwood, PlatinumGames' retro shoot 'em up sequel Sol Cresta, bird-themed exploration game A Short Hike, reverse-horror game Carrion and next week's PlayStation release of Hades.
The PlayStation Indies initiative, which is designed to champion the most exciting independent games and "make PlayStation the best place to develop, find, and play" them, was announced in July 2020 and is headed by former Worldwide Studios boss Shuhei Yoshida.
Axiom Verge 2
Oxenfree 2: Lost Signals
Wytchwood
A Short Hike
Carrion
Hades