PlayStation exec posts, then deletes, a video showing he uses his PS5 upside-down
Hermen Hulst attracts attention on social media for his unusual console placement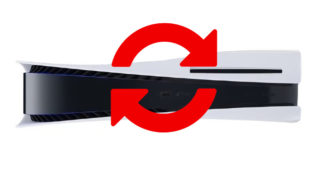 One of PlayStation's most senior executives edited a video this weekend showing him using his PlayStation 5 console upside-down.
Hermen Hulst, PlayStation's head of Worldwide Studios and co-founder of Guerilla Games, posted a video of his setup on social media on Sunday, before quickly deleting the post after users highlighted the unusually placed console.
Seemingly acknowledging the mistake, Hulst then re-uploaded the video with the offending console cropped out of the footage.
PS5 comes bundled with a stand to place it either vertically, or horizontally with the disc drive at the bottom of the console. Without the stand, the console can be unsteady and prone to slipping.
By Monday morning, Hulst's social media post had already generated a large thread on the popular Resetera forum. "He should have owned up to it instead of deleting it. It's funny and ultimately harmless," one user wrote.
"Maybe his PS5 is faulty, so he turned it upside down so the games would work, similar to how you would flip the PS1 upside down," another user joked.
A third Restera user claimed that Hulst's upside-down console actually highlighted a design issue with the PlayStation 5's standard edition hardware (a version of the console without the disc drive is also available).
"I think the biggest design flaw of the PS5, and the single most obvious tell that it was such an afterthought (not counting aesthetics) is the fact that, unless you're eye-level or above eye-level to the PS5, the 'lip' pretty much makes it impossible to put a disc in."
Guerrilla Games co-founder Hulst was named as PlayStation's new head of Worldwide Studios in November 2019.
The move saw former Worldwide Studios president Shuhei Yoshida leave his role to lead a new initiative to look after smaller independent studios.
In a statement released in late November, Sony suggested PS5 had enjoyed the biggest console launch in history following "unprecedented" demand.
Related Products
Other Products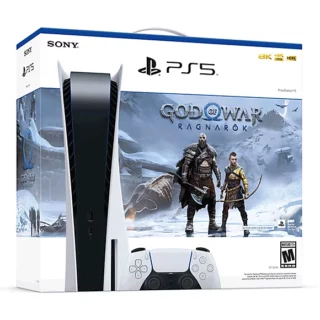 PlayStation 5 Console – God of War Ragnarök Bundle
Some external links on this page are affiliate links, if you click on our affiliate links and make a purchase we might receive a commission.