PlayStation-backed Deviation Games loses former Call of Duty boss
Co-founder Jason Blundell has left the studio, which is making an original IP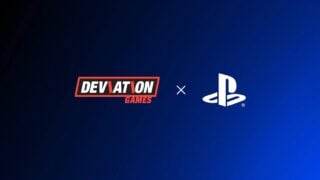 Deviation Games, the PlayStation-backed studio established by a pair of Call of Duty Black Ops veterans, has lost one of its co-founders.
In a statement released on Thursday, the California-based company confirmed that chief creative officer Jason Blundell is no longer working at the studio.
Former Treyarch co-studio head Blundell was one of the lead creators of Call of Duty's Zombies mode before leaving Activision in 2020 after 13 years.
Deviation Games Design Summit 2022
Following Blundell's departure, Deviation will continue to be led by fellow co-founder Dave Anthony, who also assumed the role of game director this year.
Deviation also announced that Westwood Studios (Command and Conquer, Blade Runner) co-founder Louis Castle has joined the company as senior vice president of development.
Other recent hires include God of War alumni Jonathan Hawkins and Dean Rymer, and 15-year Treyarch veteran Tony Flame, who has come on board as design director.
Anthony, who wrote the screenplay for 2010's Black Ops and 2012's Black Ops 2, and Blundell announced Deviation on-stage at the Summer Games Fest Kickoff Live event last June.
The studio is developing an original IP which will be published by Sony Interactive Entertainment.
"We're drawing on what we've learned over our collective decades making games, but we're also out to make something fresh and brimming with innovation like you've never experienced before," Anthony told the PlayStation Blog last summer.
"We're not afraid to say that our ambitions are super high: we're setting out to make a huge, content-rich game with a focus on a lot of action and a lot of energy, but let's leave it at that for now and hopefully it won't be long before we can share more."