PlayStation has finally announced its own PS5 faceplates, called 'console covers'
Three new DualSense colours are also coming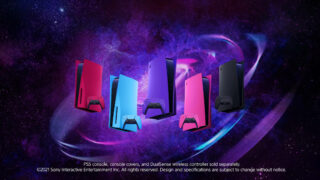 PlayStation has officially announced that it's bringing coloured faceplates to the PS5.
Its range of 'console covers' will start rolling out in January 2022 and will come in five separate colours, designed to match the colours of current and upcoming DualSense controllers.
Before the covers are released, Sony will be releasing three new DualSense colours – Nova Pink, Starlight Blue and Galactic Purple.
These controllers will launch globally starting in January 2022.
The controllers will then be followed by the official release of the console covers, with Midnight Black and Cosmic Red covers also releasing in January 2022.
The Nova Pink, Starlight Blue and Galactic Purple console covers will come later in the year, during the first half of 2022.
Although both the controllers and the console covers will be available in many retailers, PlayStation will be also be selling them early on the PlayStation Direct online store in the US, UK and Germany.
The site will be selling the Galactic Purple DualSense controller on January 14, before it arrives at other retailers on February 11. Meanwhile, the Midnight Black and Cosmic Red console covers will be available on the site from January 21, while other retailers get them on February 18.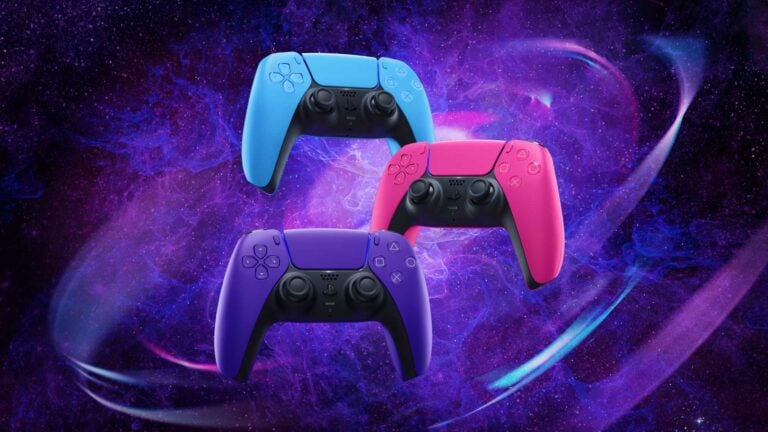 Sony was granted a patent last month which allowed it to make covers for the PlayStation 5, suggesting the company had plans to offer customisation options for console owners.
This news will likely affect existing companies offering PS5 customisation, most notably Canadian peripheral firm Dbrand, which has been involved in a lengthy battle with Sony over its own black PS5 faceplates, dubbed its 'Darkplates'.
Dbrand's $50 Darkplates went on sale in February and within a few hours had sold out of stock until May.
However, in a statement posted last month, the company declared that Darkplates were "dead", following a cease and desist letter from Sony Interactive Entertainment's lawyers threatening to sue if it continued selling them.
Just days later though, in a self-assured statement on its website saying "checkmate, lawyers", Dbrand revealed a new line of PS5 faceplates, which it calls Darkplates 2.0 and claims is safe from future lawsuits.
"You can't successfully sue someone over an alleged 'design infringement' without a registered design patent," Dbrand said at the time. "Sony did not have a registered design patent for the PS5's side panels when we launched Darkplates (or for many, many months following the release).
"We didn't think they'd ever get one. They did. Here we are."
Related Products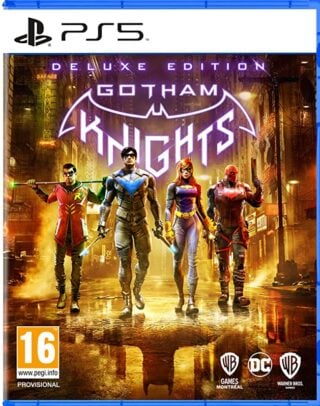 Gotham Knights - Deluxe Edition (PS5)
Other Products
Some external links on this page are affiliate links, if you click on our affiliate links and make a purchase we might receive a commission.