PlayStation 5 'deep dive' reveal announced for Wednesday
System architect Mark Cerny to appear in live stream, Sony confirms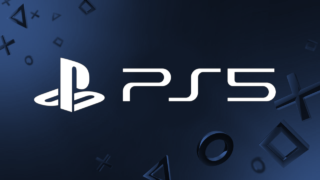 Sony will offer a "deep dive into PS5's system architecture" on Wednesday at 9am PT / 4pm GMT.
The in-depth PS5 reveal will be provided by lead system architect Mark Cerny and be viewable on the PlayStation Blog.
Sony has yet to reveal exact PS5 specifications, but it has confirmed several of the console's features including an ultra-high speed SSD, 3D audio, Ultra HD Blu-Ray and a new controller with haptics and adaptive trigger buttons.
It's unclear if Sony will show the PS5 console itself for the first time on Wednesday. New images claiming to show a PS5 controller prototype and dev kit were published in early January.
The images, which purportedly originated from a game publisher employee's Facebook page, claimed to show the PS5 dev kit—which has been leaked a number of times—and provide a better look at the chunkier controller design potentially set to ship with the final console.
The designs of development kit consoles typically have no resemblance to their final retail box. However, prototype controllers generally do offer an indication of what the final gamepad will look like.
The controller seen in the leaked images matched a previous PlayStation 5 controller patent and a description of the new DualShock prototype pad in a Wired PS5 reveal article.
The PlayStation 5 controller will be called DualShock 5 and will be compatible with PlayStation 4, according to information temporarily published on PlayStation France's website in January.
PlayStation 5 is set to launch during the 2020 holiday season, as is Microsoft's rival next-gen console, Xbox Series X.
Microsoft released the full Xbox Series X hardware specifications on Monday.
It was reported in February that Sony is struggling to determine the PlayStation 5 price due to a shortage of components resulting in increased manufacturing costs.
VGC recently published an in-depth profile of Cerny, who was also lead system architect of both PlayStation 4 and PlayStation Vita.