PlayStation 5 chip maker 'really excited' by next-gen console
AMD says it has designed something for system's "special sauce"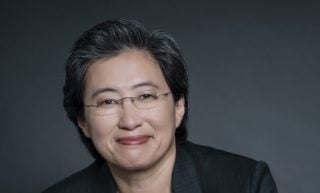 AMD has commented on its work developing the chip for Sony's next-generation console, which is expected to be called PlayStation 5.
In an interview with CNBC, AMD CEO Lisa Su said it was an "honour" to create the chip, which will be based on the third generation of the company's Ryzen line, containing eight cores of its new 7nm Zen 2 microarchitecture.
"What we have done with Sony is really architect something for their application, for their special sauce," she said.
"It's a great honour for us," Su added. "We're really excited about what the next generation PlayStation will do."
Sony recently announced the first official PS5 hardware details, with lead system architect Mark Cerny revealing that the system will be disc-based, include an internal SSD and support 8K graphics.
He also said PS5 will be backwards compatible with PS4 games and support the current PlayStation VR headset.
Additionally, Cerny believes the PS5 price "will be appealing to gamers in light of its advanced feature set".
Sony's PlayStation division posted strong results for the 12 months ended March 2019, but the company also warned that PS5 development costs will hit profitability in its current business year.
The PS5 launch date isn't expected to fall before April 2020.