PlayStation 4 Facebook integration removed
Facebook hopes to restore social media features following contract negations with Sony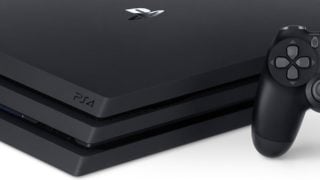 Facebook functionality on PlayStation 4 has been removed, although it may only be a temporary measure.
As of Monday, Sony said PS4 users can no longer share screenshots, videos, music, trophy details, or links to gameplay broadcasts on Facebook.
Users can no longer link their Facebook and PlayStation Network accounts, meaning friends list features, including adding friends from Facebook, have been disabled. Profile pictures can't be imported from Facebook either.
In a statement provided to Kotaku, the social media company said it hoped Facebook features would be restored on Sony's console soon.
"We're working with Sony to finalize an updated contract designed to improve the Facebook integration on PlayStation. While these discussions are in progress, Facebook features will not be available on PlayStation 4," a spokesperson said. "We hope to bring these features back as soon as our teams reach agreement."
PlayStation 4 system update version 7.00 will launch this week, introducing improved Party chat functionality and expanded Remote Play support.
Revealed in the summer ahead of a beta test, the Party improvements include better audio quality and network connectivity, and an increase in the maximum Party size from eight to 16 participants.
PS4 system update 7.00 will also expand Remote Play support, making the feature available on non-Sony smartphones and tablets running Android 5.0 or higher.