PlayerUnknown says Prologue will be 'quite boring', but will lead to something better
The PUBG creator's next game is the first step towards a planet-sized open-world MMO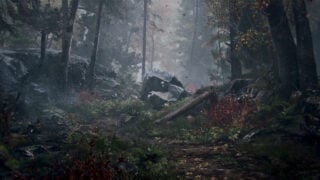 Brendan Greene, better known as 'PlayerUnknown', has warned that his next project Prologue may be "quite boring" for some players.
In an interview with GamesBeat, Greene shared more information about Prologue and how it will eventually lead to his main project, Artemis.
Both titles are part of Greene's ambition to create an enormous open-world bigger than any other seen in a game to date.
According to Greene, Prologue will take place in a 64km by 64km world, with terrain resembling European forests. It will have a realistic weather system and include a full-sized coal mine.
Players will be placed in a "runtime-generated wilderness" and be given a spot on the map to reach, and will have to figure out how to get there with the tools provided.
Prologue will be a single-player tech demo and will have a "pay what you want" model, with Greene warning that it may not be terribly exciting for many players.
"I think it'll be quite boring," he confessed. "Light fires, board up windows, keep yourself warm against the constant storm where cold weather will knock you out.
"But again, it's more to show a consistent world with logical points on it where you can do things, and this is systemic gameplay."
Greene explains that Prologue is more a proof of concept that will eventually lead to Project Artemis, a massively multiplayer online game with a game map the size of an entire planet.
"Artemis probably won't be worlds generated with runtime," he says. "Prologue will be, every time you press play you'll get a new world. It will hopefully be a different enough terrain that it should feel different every time. With Artemis we won't have that. We'll probably have static worlds that you can come and enter."
Players will be able to fight over limited resources in Artemis, Greene says, but combat will be deliberately difficult, and players will be rewarded for cooperating instead.
Greene explained that his desire to make a game with a huge world has been there "since the first day I played DayZ, getting to the edge of the map and thinking, 'F**k, man, why does it have to end here?'".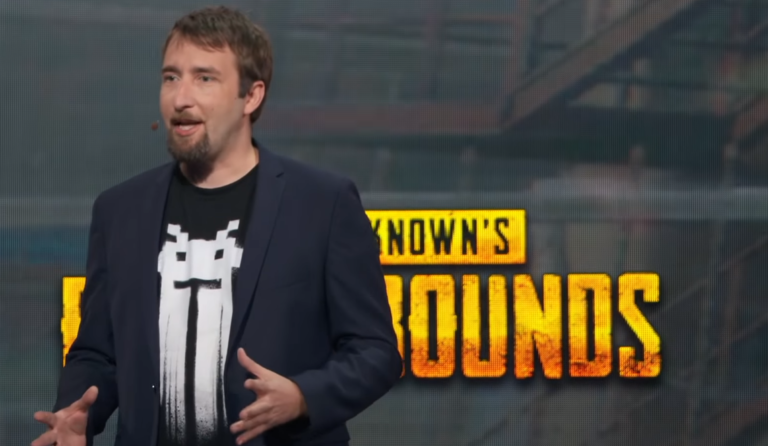 "Seeing some of the bigger worlds and thinking about what's possible, I loved the idea of making a space where a helicopter has real meaning," he explained. "It's not just that it cuts the trip across the map down to a few minutes. It cuts it down from a few days.
"I love Rust, but if you play on a busy server there are bases every few meters. I want a space where you don't discover a player's base for miles. Or when you do it's a big settlement rather than a box. This stuff has always excited me, ever since I got back into gaming by discovering really open worlds.
"Red Dead Redemption is fantastic, but it's just a bunch of scripts. You go kill all the bears in a region, go away, come back, and they're all back again. I want to have meaningful life in the world. If you kill all the bears in a region, maybe the deer population explodes."
Greene announced last week that he had decided to leave Krafton, the South Korean publisher that owns PUBG Studios and published PlayerUnknown's Battlegrounds (PUBG).
Greene's company PlayerUnknown Productions, a new independent studio set up to "explore, experiment and create new technologies, pipelines, and gameplay", will spin off into a separate entity to work on Prologue and Project Artemis.
Related Products
The Callisto Protocol (PS5)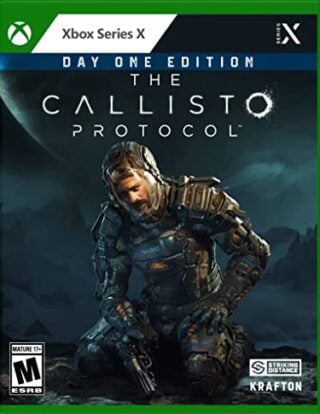 The Callisto Protocol (Xbox Series X|S)
Other Products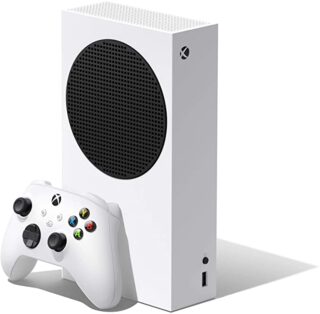 Xbox Series S
Some external links on this page are affiliate links, if you click on our affiliate links and make a purchase we might receive a commission.