Players are reporting issues with Stranger of Paradise's PC port
Slowdown, stuttering and excessive VRAM usage are causing problems for some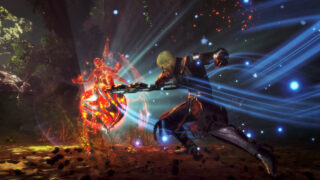 A number of players have been complaining that the PC version of Stranger of Paradise: Final Fantasy Origins is performing well below expectations.
The PC port, which is currently an Epic Games Store exclusive, has been causing issues for some players, a number of whom are reporting that the game is slowing down during combat.
One player, who claims to be playing the game with an RTX 3080 graphics card and an i5-12600K processor, created a post titled "PC port is horrendous" on the game's subreddit.
"The game is ugly as hell with awful render distance, tons of pop-in, jagged visuals, aliasing everywhere, and really blurry and washed out image," they claimed.
"In basic one-on-one fights the game goes from full 120fps straight down to low 40s and 50s, and not only does the FPS drop but the actual gameplay speed slows down with it so it looks like you're playing in slow motion. Strongly recommend not purchasing until there's some fixes, I've never seen such a bad port."
Another user with a 2080TI graphics card, AMD Ryzen 7 3800X processor and 48GB RAM replied: "There is definitely something really weird about this game's performance.
"The VRAM usage is unusually high for the graphics fidelity. No matter what I do to change my settings, both in game and Nvidia panel, the game uses 9GB of VRAM which is quite odd.
"Furthermore, the game has this weird feature that slows the game down when the graphics card can't keep up anymore. So it pretty much means whenever you do a soul burst, which is a crucial ability to the combat flow, the entire game goes slow-mo. Very jarring."
They added: "Now here's the really whack part. The UI and some in-game cutscenes appear to force your game to some really, really horrible graphics settings. So when you're in the UI and checking out your gear everybody looks like clay blobs with really horrible lighting and anti aliasing."
Another user added: "2080TI, 3950X, 64GB of RAM. Playing in 3440×1440 – the game only supports like four different resolutions (my screen is 3840×1600). Capped at 60FPS (my screen is 75Hz). The gameplay is weird, because at times it fill my whole screen, but when there's a cutscene or dialog, it will crop the sides and sometimes it will not revert back to full screen and cut my HP bar etc.
"Going with 'High' preset puts the CPU at 100%, turning most of the visuals to low goes down to 75%. The game looks bad. Like PS4 bad (I played the PS4 demo earlier this week)."
"To be honest it feels like to me they shipped this game with PS4 settings on PC," added another. "There has to be something wrong under the hood. There's just no way this game runs like Cyberpunk without the graphics."
Another stated: "I set it to 4K, locked it at 60fps, turned off the option where it would dynamically change the graphics to keep the FPS stable, and turned off things like motion blur. I have an i9 9900k, 2080TI, 32GB of RAM, and it runs like shit.
"Every time there's a crystal formation the game will start to chug. When I tried to talk to the little girl near the beginning after the king, the game's framerate just hit single digits for some reason. The first boss fight against the knight was awful. I could not keep a steady 60fps and I should be able to with my specs."
While numerous other users on the game's subreddit and Twitter have been calling out similar issues, it's also worth pointing out that some players seem to be having no problems with the game.
"That's weird," replied one user on Reddit. "I'm playing on an RX6600 and having no issues on PC. Steady 60fps, and game looks a lot better than on consoles. It's definitely not a pretty game but its not as bad as you describe it."
"I've not had any issues on my rig, RTX 3060TI 16GB DDR4 RAM, i5 10400F," added another. "I'm running the game on maximum settings framerate locked to 60fps at 2560×1440."
This isn't the first time that a PC port of a Square Enix game has been criticised for performance issues.
The PC version of Final Fantasy VII Remake, released in December 2021, was deemed "the worst AAA release… on PC in a good long time", according to video game tech analysis site Digital Foundry.
Related Products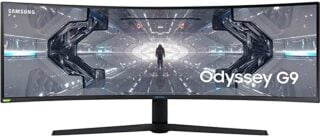 SAMSUNG 49-inch Odyssey G9 Gaming Monitor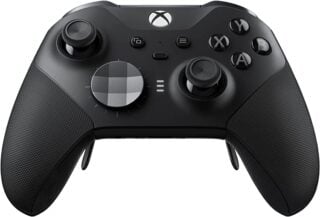 Xbox Elite Series 2 Wireless Controller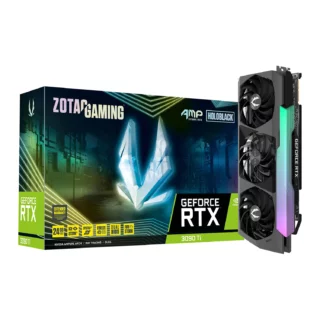 NVIDIA GeForce RTX 3090 Ti 24GB
Other Products
Some external links on this page are affiliate links, if you click on our affiliate links and make a purchase we might receive a commission.